Farmers and crofters are being offered a share of a £1 million cash pot to encourage them to become involved in forestry.
Rural Economy Secretary Fergus Ewing said increased levels of tree planting could boost Scotland's efforts to tackle climate change.
He also said the funding could help the rural economy as it recovers from the coronavirus pandemic.
The money is the first batch of funding from the Agriculture Transformation Programme, a key Programme for Government commitment that aims to support the agriculture sector in helping Scotland meet its greenhouse gas emissions targets.
The cash will be used to help farmers and crofters across the country establish new small-scale woodlands.
It comes on top of £500,000 announced last week by Scottish Forestry to assist farmers and crofters in buying forestry and timber processing equipment.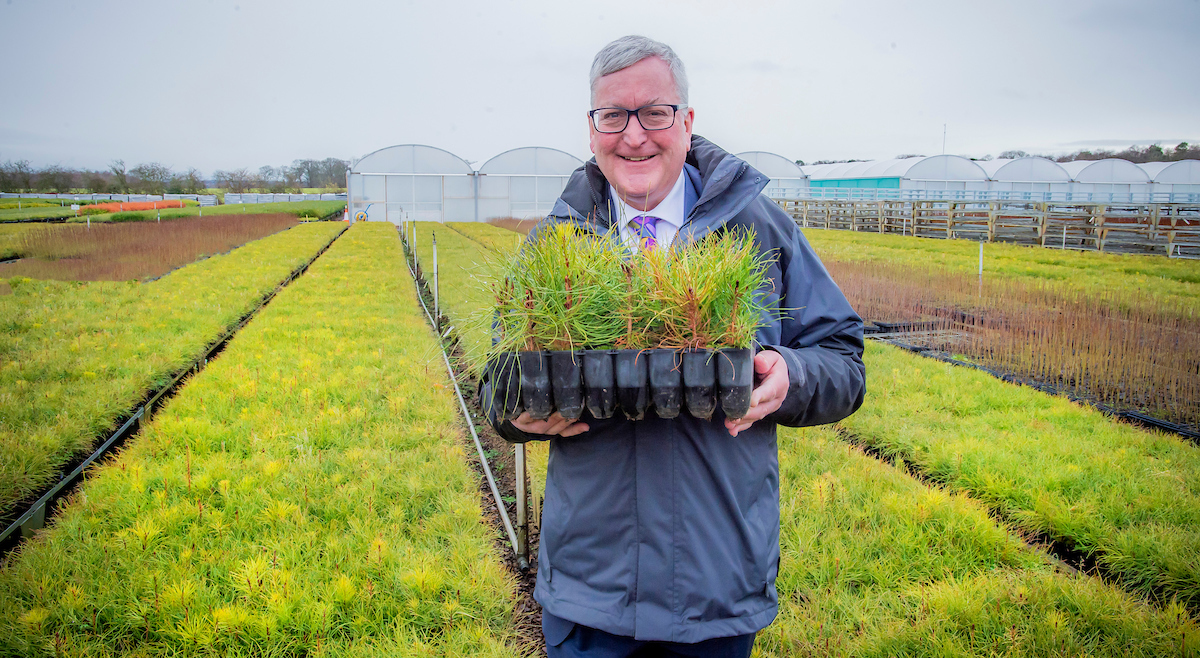 Mr Ewing said: "To meet our ambitious climate change targets and help to adapt to the effects already being felt, it is important that we support farmers and crofters in planting and managing forestry on their land.
"The planting funded through this scheme will be hugely beneficial to farmers and crofters, providing additional income and shelter for stock and crops.
"It will also benefit the wider community by helping to capture carbon, alleviate the impacts of flooding and provide new habitats for wildlife.
"This funding will also be a boost to the wider rural economy during our recovery from the coronavirus pandemic."
The funding announcement comes after the appointment of a new chief forester for Scotland.
Helen McKay will provide technical and professional advice on forestry matters to Scottish Government ministers.
Dr McKay has worked for Forest Research since 1988, and currently provides scientific and strategic leadership to the Centre for Sustainable Forestry and Climate Change.
She said: "I am looking forward immensely to working as chief forester for Scotland. Times are undoubtedly challenging because of Covid-19 in addition to climate change, pests and diseases as well as Brexit.
"On the other hand, such challenges can bring the sector together to further strengthen the forestry profession and demonstrate its value to Scotland."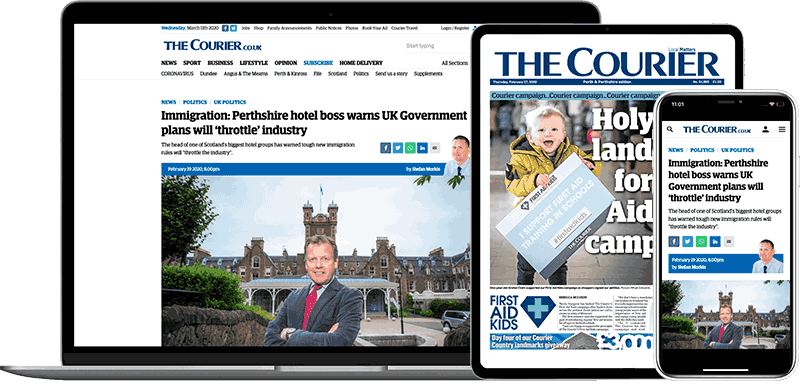 Help support quality local journalism … become a digital subscriber to The Courier
For as little as £5.99 a month you can access all of our content, including Premium articles.
Subscribe