The First Minster has been urged to support care workers "after the clapping has stopped".
Questioning Nicola Sturgeon in Parliament on Thursday, Scottish Labour leader Richard Leonard asked what will be done to reward and recognise the work of staff once the coronavirus pandemic is over.
Mr Leonard cited a BBC Disclosure programme broadcast this week on the effects of Covid-19 in care homes, saying workers are "living in fear" they are not supported by the Scottish Government.
He said: "What we need now is compassion and action.
"These frontline carers are still living in fear. Fear that they are not supported by the Scottish Government.
"Fear that they will be written off again, fear that they will go unrecognised, unappreciated and unrewarded now that the clapping has stopped."
Mr Leonard asked what the First Minister and the Scottish Government will do to support staff and to "give them hope in place of that fear".
In response, the First Minister paid tribute to staff in care homes, saying: "I went into this crisis full of admiration for those who work on the frontline of our health and care service and four months on I can not find the words to properly convey the admiration and gratitude I have for them.
"They have done an outstanding job in the most difficult of circumstances and they will have my life long gratitude for that."
She added: "But, Richard Leonard is right, gratitude is not enough."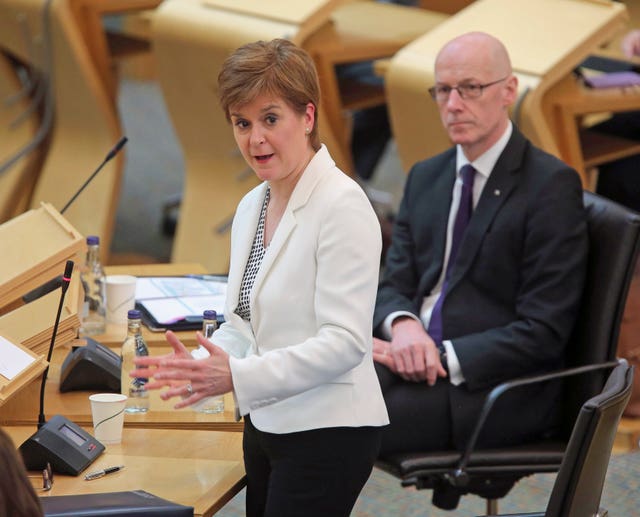 Ms Sturgeon said the Scottish Government is working with Scottish Care and trade unions to act on concerns raised with them by frontline staff.
She also said there are a number of actions taken by the Scottish Government when issues around personal protective equipment (PPE) and testing are raised, adding they will "continue to do that".
"For as long as it takes, nothing will be more important to me – and to the whole Scottish Government – than getting the country, not just our care homes…as safely as possible through this pandemic," Ms Sturgeon said.
Mr Leonard's party has repeatedly called for a national care service to be established, which they claim should put the health and wellbeing of residents ahead of profits.
The First Minister also committed to a human rights based review of the response to coronavirus.
In recent months, Ms Sturgeon has repeatedly signalled her willingness to hold a full public inquiry into all aspects of the response to the pandemic by the Scottish Government.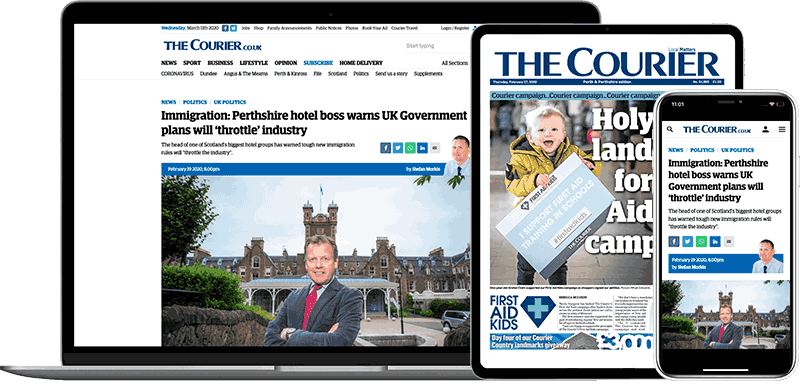 Help support quality local journalism … become a digital subscriber to The Courier
For as little as £5.99 a month you can access all of our content, including Premium articles.
Subscribe