The Education Secretary has said he understands the "anxiety" teachers will have over the return to schools in August, but he insisted the Government's guidance will keep pupils and staff safe.
John Swinney said the guidance, which includes a ban on large gatherings like assemblies, has been carefully developed after discussion with experts.
Speaking on the BBC's Good Morning Scotland radio programme on Friday, he acknowledged there is "risk" involved in reopening schools from August 11, but this has to be measured against the loss of educational opportunity.
Asked about comments on social media from teachers concerned about the potential spread of coronavirus in schools, he said: "I understand the anxieties that members of the teaching profession will have.
"That's why we've taken such care to gather the evidence, we established a specific expert group to look at all of these questions and to provide us with clinical advice.
"And the guidance that we published yesterday reflects that clinical advice, which is that it is safe to resume full-time schooling as long as we put in place a number of mitigating measures."
He said these include avoiding assemblies or large gatherings of young people, ensuring hand hygiene and maintaining physical distance between teachers and pupils in the classroom.
Mr Swinney added: "We will continue to listen to any concerns that emerge as schools return because it's important that we properly and fully address the concerns that are held by members of the teaching profession."
He also said there will be enough teachers working in Scotland when the new term begins, and numbers are being given a "boost" by a new fund to recruit around 1,400 more teachers.
Earlier, he told the PA news agency he is "very confident" his son will be safe when he returns to school.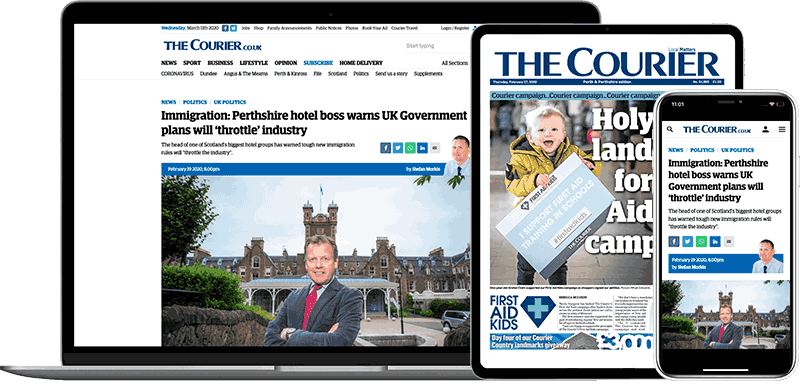 Help support quality local journalism … become a digital subscriber to The Courier
For as little as £5.99 a month you can access all of our content, including Premium articles.
Subscribe