Eat Out to Help Out should be extended in Aberdeen after the city was placed in lockdown in the first week of the discounted food scheme, the government has been told.
A cross-party appeal from political representatives in the north east of Scotland, alongside the Federation of Small Businesses (FSB), urged the UK Government to reintroduce the month-long scheme once restrictions have been lifted.
But the Treasury has rebuffed the plea, claiming "any further assistance for specific Scottish regions" would need to come from the Scottish Government.
The policy gives diners 50% off their food and non-alcoholic drinks, up to a maximum discount of £10 per person, with the Government then reimbursing restaurants.
It applies on Mondays, Tuesdays and Wednesdays throughout August.
But with Aberdeen's bars, cafes and restaurants ordered to close on August 5 and travel restrictions placed on residents due to an outbreak of coronavirus in the city, there are calls for the scheme to be extended so would-be diners and businesses can still take advantage of the offer.
A petition to reschedule the scheme – launched by Khalis Miah who runs Riksha restaurant in Union Square – had received more than 1,150 signatures by Friday afternoon.
The FSB in Scotland has now written to Scottish Secretary Alister Jack, who said on Monday that the Chancellor was "very receptive" to his general suggestions, but the Scotland Office has refused to comment on whether he would make the case for an Aberdeen-specific extension.
David Groundwater, FSB's development manager for the north east of Scotland, argued an extension would not increase the cost to the Government "as Aberdeen isn't benefiting from it at present".
He added: "Like businesses across the length of the country, independent restaurants and cafes in Aberdeen have had an awful year.
"But unlike their counterparts, these operators haven't been able to welcome customers back through their doors this August because of local lockdown restrictions.
"To help Aberdeen eateries get back on their feet, we want the UK Government to reintroduce the Eat Out to Help Out scheme when it is safe to do so."
Scottish Conservative MP for West Aberdeenshire and Kincardine, Andrew Bowie, said the Eat Out to Help Out scheme had "rejuvenated" the hospitality trade as lockdown restrictions eased.
He said: "It would be fantastic if this scheme could be extended for all areas that go through a local lockdown in the UK.
"I know that struggling businesses in Aberdeen would welcome it wholeheartedly and I would encourage the UK Government to explore if an extension is feasible."
Lewis Macdonald, the Labour MSP for north-east Scotland, said: "Local restrictions have been brought in to protect public health, but it would be unfair for the hospitality sector as a whole to miss out on this very helpful discount scheme.
"I hope the Scottish Secretary will back this call so that cafes and restaurants in Aberdeen get the same support as in the rest of the country."
SNP MSP for Aberdeen South and North Kincardine Maureen Watt said businesses are "extremely disappointed that they are unable to take advantage of the scheme" because of the local lockdown.
She added: "That decision by venues to put public health first is to be commended, particularly given that it will undoubtedly come with financial consequences.
"The Chancellor should commit to supporting the hospitality sector in Aberdeen and extend the Eat Out to Help Out scheme to provide businesses with the opportunity to get back on their feet, and bring customers through the door, after a prolonged period of no income."
At Friday's Scottish Government coronavirus briefing, Nicola Sturgeon said 198 cases of Covid-19 are believed to be associated with the "large and complex outbreak" linked to Aberdeen pubs since July 26.
The First Minister said: "I think it's clear from the numbers I've just given that we will continue to see new cases and new contracts identified in Aberdeen in the coming days, but we are hopeful that this is an outbreak that will be brought firmly under control."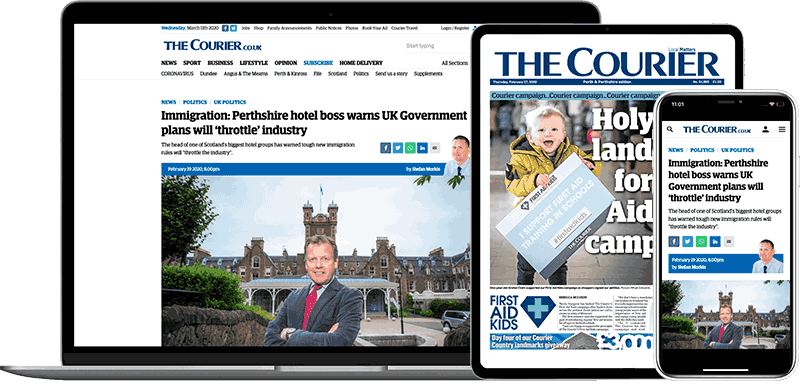 Help support quality local journalism … become a digital subscriber to The Courier
For as little as £5.99 a month you can access all of our content, including Premium articles.
Subscribe