Laws to encourage more diverse workplaces and punishments for organisations who fail to improve should be considered, Holyrood's Equalities Committee has been told.
The inquiry into race equality heard that legislation compelling greater diversity from organisations could be the quickest way to improve black and minority ethnic (BME) employment, but more needs to be done to tackle systemic racism.
Silence Chihuri, chief executive of the Fair Justice System for Scotland Group, said people are "weary" of repeated inquiries and data collection about inequality and discrimination against minorities, and "urgent" action is needed instead.
Mr Chihuri said: "All you need to do one afternoon is just walk into the debating chamber within the Scottish Parliament and see how disturbingly the symbol of Scottish democracy lacks in diversity and equality.
"You only need to know that the capital city of Scotland, Edinburgh, is yet to register a single BME counsellor among its ranks."
He suggested penalties, similar to those recently introduced for data protection breaches, for when the public sector and private firms "fail on their public duty to make their organisations inclusive".
"I think that's the only way where we can see anything that is linked to institutional racism being radically addressed," he said.
Dave Black, Grampian Regional Equality Council general manager, agreed there needed to be systems that "challenge organisations or require organisations to be more proactive" to increase diversity.
Asked whether there should be legislation, he suggested it could "start the ball rolling quite effectively within an organisation", adding: "It sends an important message from the top about what equality means in an organisation."
Lori Hughes, from the Perth and Kinross Association of Voluntary Service's minority communities hub, said she feared introducing laws could lead to BME employment "becoming a tick box exercise".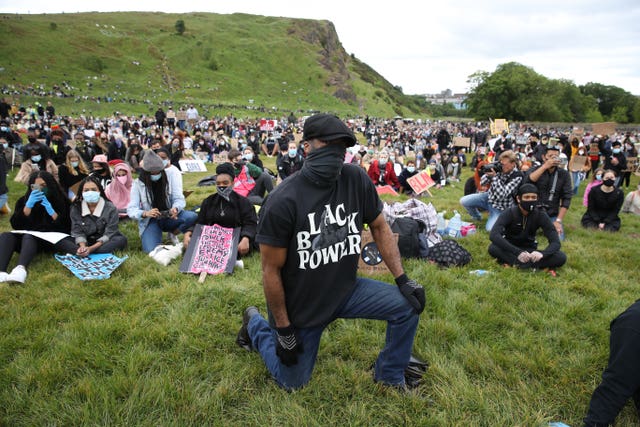 "To me, diversity is about adding different perspectives, different ideas, different positions", Ms Hughes said, arguing there was a "broader issue" of needing to change culture within organisations.
Dilraj Sokhi Watson, acting co-CEO of the Amina Muslim Women's Resource Centre, said she would be open to the idea of legislation, but warned it would not be a "silver bullet" for overcoming other issues BME communities face around employability.
Ruth Boyle, from the Close the Gap charity that works to tackle women's inequality at work, said: "Employers are still very, very reluctant to take voluntary action on equalities issues in the workplace and then there often has to be a legal obligation for employers to prioritise and work on inequalities."
Ms Boyle added almost half (47%) of respondents to their Still Not Visible study felt they had been discriminated against when applying for a job while 72% had experienced racial prejudice, discrimination or bias in the workplace.
BME women also are more likely to be disproportionately affected by the economic impact of coronavirus, Ms Boyle said.
Citing recent research into the impact of the pandemic on employment, she said: "We know that BME women are more likely to be working in a sector that's been shut down during the crisis, are more likely to be in insecure work, which puts them at greater risk of loss of hours and earnings."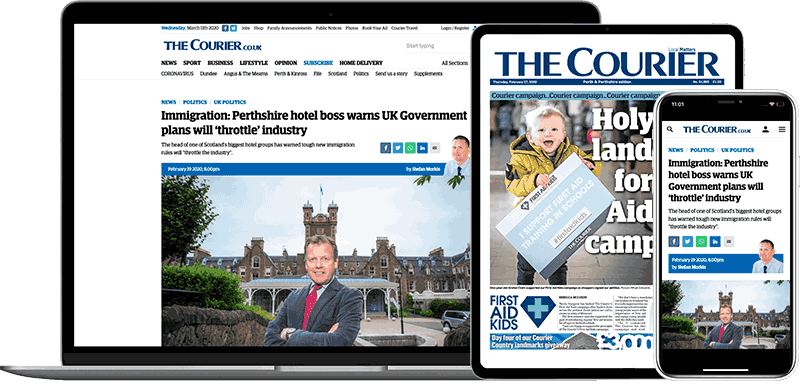 Help support quality local journalism … become a digital subscriber to The Courier
For as little as £5.99 a month you can access all of our content, including Premium articles.
Subscribe