It is a "matter of regret" that the BBC has decided to stop providing live television coverage for all of Nicola Sturgeon's coronavirus briefings, John Swinney has said.
From Monday, it is understood that the broadcaster will decide whether to televise the briefings based on "editorial merit", while continuing to stream them online.
The Deputy First Minister said the televised briefings are an "important channel of communication" and especially useful for older people.
He was asked about the decision during an interview on the BBC's Good Morning Scotland radio programme.
"I think it's a matter of regret," he said.
"There's a lot of commentary from people who are talking about, for example, older people who maybe don't have access to internet technology, who actually look to the briefing to give them clarity about what is happening in relation to coronavirus."
He continued: "It's an important channel because we need to ensure public compliance with the measures that were taken, so we need to get these messages out.
"It's been a crucial part of the communication and I would like to see it continue to be broadcast on BBC Scotland channels because of the importance of getting that message directly to members of the public."
Mr Swinney said Thursday provided a "good example" of this, when more than 500,000 people downloaded the Protect Scotland app after it was launched.
He added: "This communication is very important and I would encourage the BBC to continue to broadcast it."
The briefings are currently shown live on both BBC One Scotland and the BBC Scotland channel, with some coverage also included as part of BBC Radio Scotland's Lunchtime Live programme.
These will be scaled back as business at Holyrood is returning to a more normal basis.
A spokesman for the broadcaster said on Thursday: "We will continue to provide extensive coverage of the Government press conferences across our news services, including live streaming online.
"We will of course consider showing press conferences live when any major developments or updates are anticipated."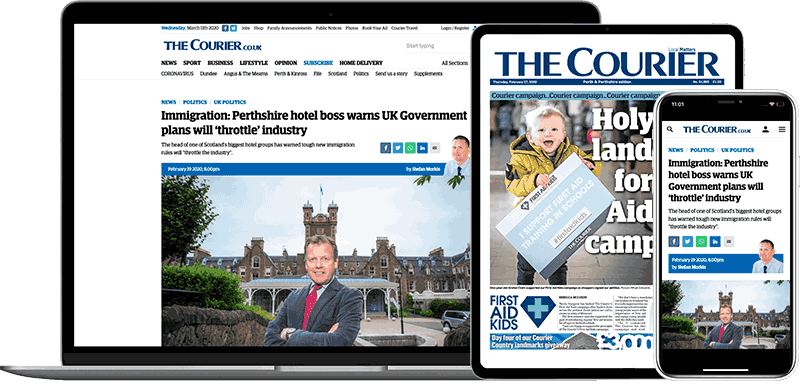 Help support quality local journalism … become a digital subscriber to The Courier
For as little as £5.99 a month you can access all of our content, including Premium articles.
Subscribe