Talks have taken place with the aviation sector over a pilot scheme to test passengers arriving at airports for coronavirus, Transport Secretary Michael Matheson has told MSPs.
He said ministers still believe the current quarantine system, with 14 days' self-isolation required for travellers entering Scotland from Covid-19 hotspots, is the "most effective way" to prevent importing the virus.
Mr Matheson confirmed the industry – which has been pressing for testing as an alternative to the two-week quarantine period – has now submitted data to clinical advisers in the Scottish Government.
This is now being reviewed, he said, adding once this has happened more talks can take place.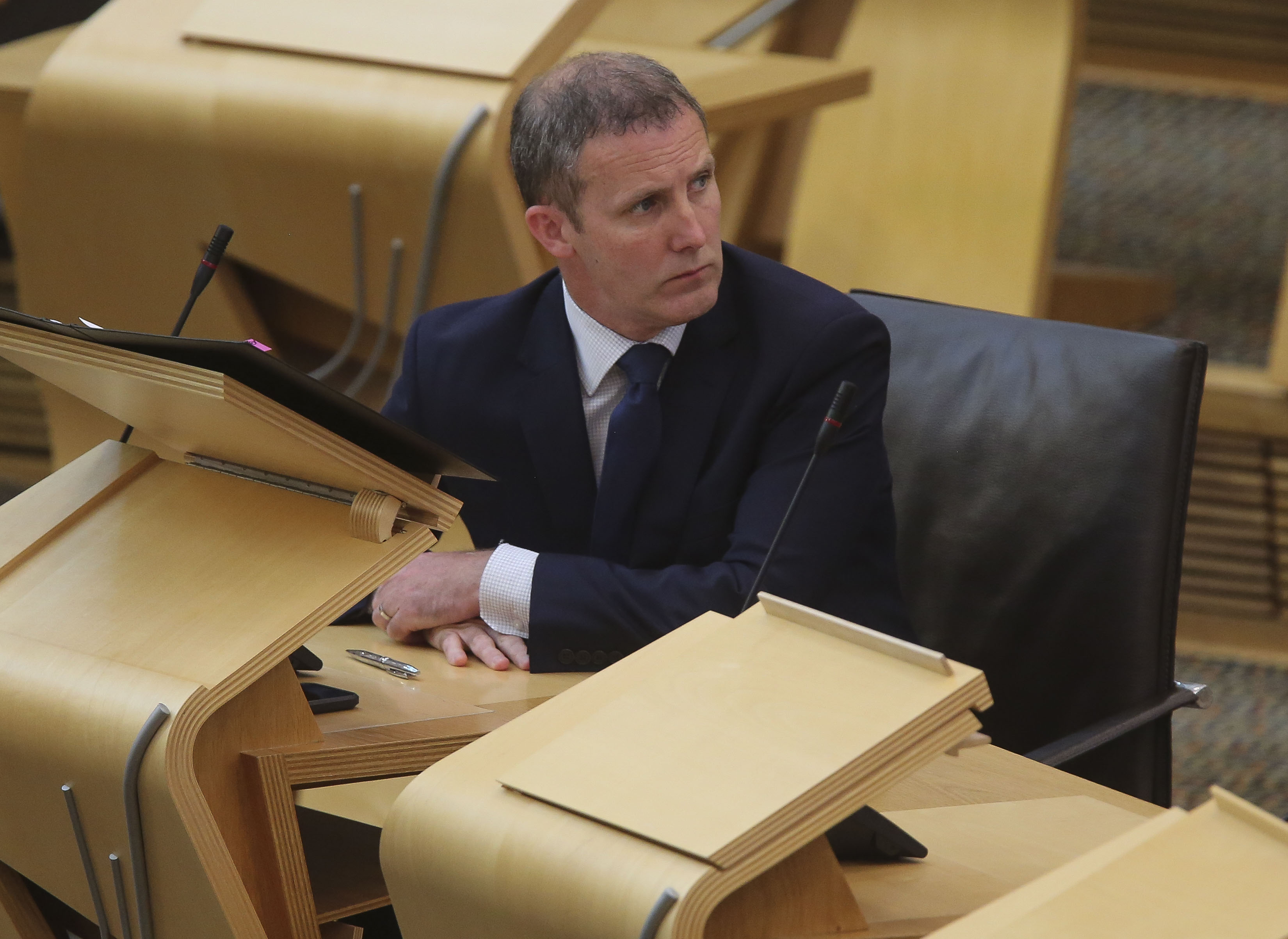 The Transport Secretary said: "That only took place in the course of the last day or so, so once we have had an opportunity to consider that we will then be in a position where we can have further discussions with the airports to look at these issues."
With Edinburgh Airport chief executive Gordon Dewar having said the "quarantine policy is a travel ban in all but name", Mr Matheson insisted ministers recognise the impact the requirements are having on the struggling sector.
He said: "But we are also clear that we have to mitigate the risk of importing Covid-19 cases and the current 14 day-self isolation period is the most effective way to do that."
The Scottish Government takes "very clear clinical advice" on such issues, he said.
Mr Matheson added: "Not withstanding that, what I can say is we have already engaged with airports on options around testing passengers that could be piloted to better understand the risk around transmission."
While he stressed this is "not a fully straightforward subject", he said the Scottish Government has "agreed to assess the options that airports will submit and that our respective clinical advisers are working together at looking at developing these options".
His comments came as the Scottish Government faced calls from Labour, the Conservatives and the Liberal Democrats to introduce Covid-19 testing at airports.
Labour raised the issue in Holyrood as the party's Scottish leader Richard Leonard met workers and union leaders at Glasgow Airport to hear their concerns.
Colin Smyth, Labour's transport spokesman, said without help the sector – which supports more than 20,000 jobs in Scotland – is "at real risk of collapse".
He said the current quarantine system is "simply not fit for purpose".
Mr Smyth added: "The reality is the reason why the Government have gone down the route they have, rather than having testing, which is the real public health solution, is because the testing regime frankly isn't fit for purpose.
"Countries like Germany, France, Italy, Greece, Iceland all have systems that have testing at their heart to tackle that problem.
"That is what Scotland's airports are asking for, it is what Scotland's aviation sector are asking for."
Scottish Conservative MSP Graham Simpson: "Thirty other countries are doing what our airports are asking to be allowed to do and that is test all passengers on arrival from outside the UK.
"The plain fact is that we have no idea – no idea- if anyone who was asked to quarantine is actually doing it.
"The system is hopeless."
Liberal Democrat MSP Mike Rumbles said: "The so-called quarantine is totally useless and is so dangerous that the Scottish Government has failed to track those people arriving at our airports that could have contracted coronavirus.
"Germany tests all arrivals, tests them again days later and keeps track of them throughout that process.
"The answer is not quarantine but test, test and test again."
Scottish Greens co-leader Patrick Harvie said the growth air travel had gone "too far" before the coronavirus pandemic, branding it the most polluting form of transport.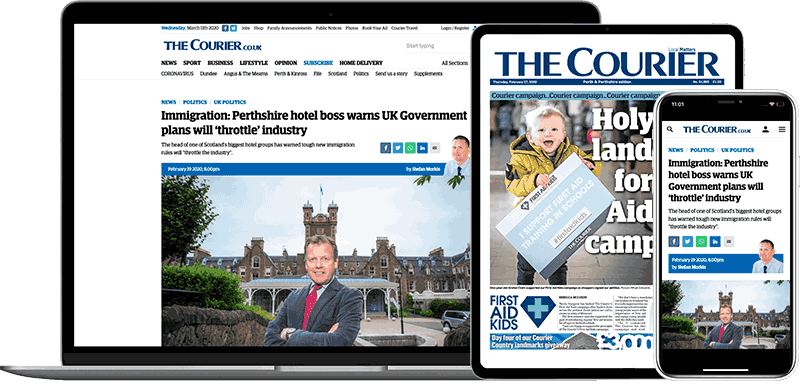 Help support quality local journalism … become a digital subscriber to The Courier
For as little as £5.99 a month you can access all of our content, including Premium articles.
Subscribe