Scotland has just 874 contact tracers available despite a pledge 2,000 would be in place by June, the Health Secretary has revealed.
Jeane Freeman said under half of the target number of trained contract tracers are available across all 14 health boards and Public Health Scotland's national contact tracing centre.
In May, Ms Freeman insisted the Scottish Government would meet or exceed its target of 2,000 people who could trace those who infected Covid-19 patients had been in contact with.
Speaking on BBC Good Morning Scotland, she said: "We will get to that number by the beginning of June and there may be more than that."
Asked by Scottish Labour's deputy leader Jackie Baillie how many are now employed, Ms Freeman wrote "approximately 874 staff capable of undertaking contact tracing activity were available for deployment" on September 10.
In her written answer to Ms Baillie, Ms Freeman said recruitment is "ongoing".
Ms Freeman wrote: "We keep contact tracing capacity under active review, in line with modelling undertaken by Public Health Scotland, with all boards required to maintain a total national capacity commensurate with demand."
She added: "We continue to make use of the pipeline of candidates identified through national recruitment, with 300 shortlisted applicants currently concluding the interview process.
"Additionally, a further 25 staff are being recruited by early October to focus on work to follow up with people who are quarantining after arriving into Scotland from abroad from non-exempt countries."
According to the Scottish Government's response, 191 NHS staff trained as contact tracers are available in the Greater Glasgow and Clyde health board area; 96 in Lothian; 72 in Ayrshire and Arran; 55 in Grampian; 53 in Tayside; 42 in the Forth Valley; 36 in Fife; 33 in the Borders; 31 in Lanarkshire, and 19 in both the Highland and Dumfries and Galloway.
On Scotland's islands, 13 contact tracers are based within NHS Shetland, 12 in the Western Isles and six in Orkney.
A total of 196 are available for deployment by the National Contact Tracing Centre.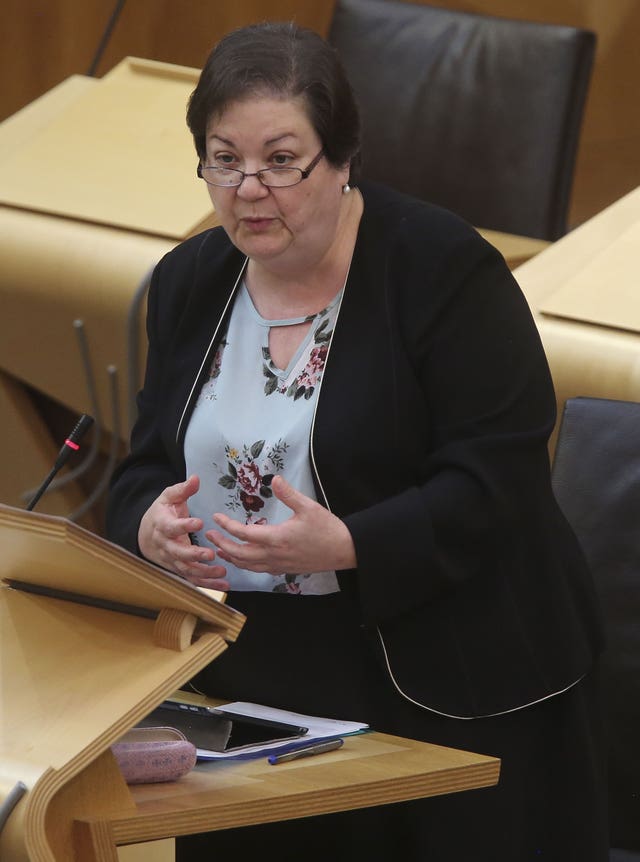 Responding to the figures, Ms Baillie urged the Scottish Government to deliver the 2,000 contact tracers it pledged amid rising numbers of coronavirus cases.
Ms Baillie said: "The number of contact tracers is a drop in the ocean of what is required to effectively manage this virus.
"Under 10% of the promised number are working at the National Contact Tracing Centre, with the rest spread across health boards and are pulled from other NHS services which will be under mounting pressure.
"The small number of staff following up on inbound passengers through airports is also woeful, with only 25 to be in place by October, this is an inevitable source for new infections and must be properly managed.
"It's clear that the recruitment drive at the start was just not good enough so I urge the SNP to do all they can to build these numbers up as the pandemic rises again and we head into the winter period."
Asked by Ms Bailie about the apparent failure to hire the promised number of contact tracers, First Minister Nicola Sturgeon said: "Health boards initially identified that pool of people from within their own workforces to be called on when needed.
"We are going through a recruitment process to permanently fill those posts and allow people who are there in that pool to be released if no longer needed.
"So, there is no shortage of contact tracers.
"That doesn't mean that the system will not be under stress sometimes, that's why the national contact centre is so important to build the resilience into those systems."
Scottish Conservative health spokesman Donald Cameron said: "The First Minister said herself, way back in May, that it was 'really important' that we had the 2,000 contact tracers in place. She said it was vital that the capacity was there, should we need it.
"We need it now. In light of the sobering news about how quickly the virus is spreading, this avoidable oversight will prove costly."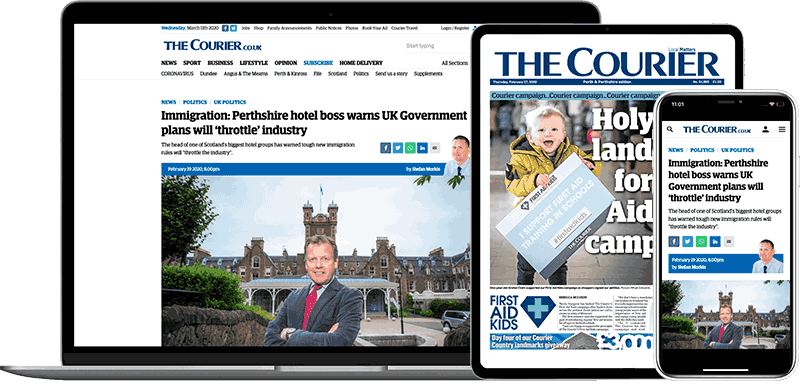 Help support quality local journalism … become a digital subscriber to The Courier
For as little as £5.99 a month you can access all of our content, including Premium articles.
Subscribe