The sexual abuse of children online increased during the coronavirus lockdown, a Police Scotland report has said.
Other crimes including common assault and road traffic offences decreased, while the overall number of calls to the police rose.
A quarterly report covering the period April to June was presented to the Scottish Police Authority (SPA) board on Wednesday.
Deputy chief constable Fiona Taylor's report said "proactive work" had contributed to the rise in child sexual abuse offences.
It said: "There were a total of 530 online child sexual abuse crimes recorded in quarter one.
"This is an increase of 21% against the same period in 2019/20 and 34.1% higher than the five-year mean.
"When considering the previous 12 months of data, the month of June 2020 recorded the highest number of online child sexual abuse crimes than in any other month.
"An increase in these types of crimes was anticipated during the lockdown period as perpetrators of these crimes would have more time to have an online presence, as would potential victims."
Overall violent crime was down 15.7% from the five-year average, with the exception being assaults on police officers.
Domestic abuse incidents being reported to the police increased by 8.8% compared to last year, though the number of crimes recorded dropped slightly.
The report noted: "Initially, there was a very slight decrease in reports of incidents of domestic abuse but as lockdown progressed and then eased, calls began to increase.
"There has been a significant rise in domestic abuse-related calls reporting concerns or looking for advice.
"This includes a significant number of calls in relation to child contact issues, which would not necessarily result in a crime report."
The increase in calls to Police Scotland was partly due to complaints about people breaching coronavirus rules, the report said.
The number of 101 calls to police increased by 6.6% from the previous year, though 999 emergency calls fell 8.2%.
The average answer time for 101 calls increased from 28 seconds last year to one minute 52 seconds this year.
Ms Taylor's report said this was due to the introduction of a new system for assessing calls at the first point of contact.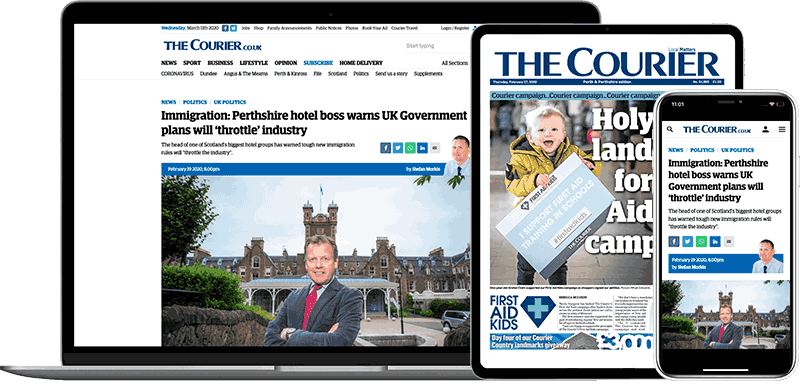 Help support quality local journalism … become a digital subscriber to The Courier
For as little as £5.99 a month you can access all of our content, including Premium articles.
Subscribe