The Scottish Government was warned of the possibility of coronavirus outbreaks at universities, the higher education minister has said.
Advice given to the Scottish Government before universities returned told of the "likelihood" of clusters emerging as students got back on campus, but they were not advised to keep young people at home.
In a statement to Holyrood, Richard Lochhead said the Scottish Government had decided keeping campuses closed for part of this academic year "would have inflicted significant harm on them and the wider higher and further education sector in Scotland".
He also told MSPs that 759 students have tested positive for Covid-19, with that number expected to rise in the coming days, but he was unable to say how many more are self-isolating.
He said: "The advice pointed out the risks and likelihood of Covid outbreaks when the new academic year got under way.
"We were never advised to keep students at home, but we were advised that mitigation factors were vital and we have worked together with colleges, universities, accommodation providers, unions and other key stakeholders throughout this crisis on the safe return of further and higher education.
"Throughout, we have used the best scientific advice available – including from (scientific advisers) Sage – in helping us make decisions on balancing the risks."
In recent weeks, calls have been made for mass testing at university halls of residence to track the spread of the virus.
Mr Lochhead said surveillance testing is under consideration by the Scottish Government.
He told MSPs: "We remain mindful of clinical advice about the limitations of asymptomatic testing and the need to prioritise our testing capacity in line with our testing strategy.
"However, we are exploring the merits of some targeted surveillance testing focused on individual institutions to understand the level of asymptomatic cases."
The minister said he was "disappointed" to hear of instances where universities or accommodation providers were not adequately caring for students in their halls of residence.
He said: "Each and every student deserves the utmost support and anything less in wholly unacceptable.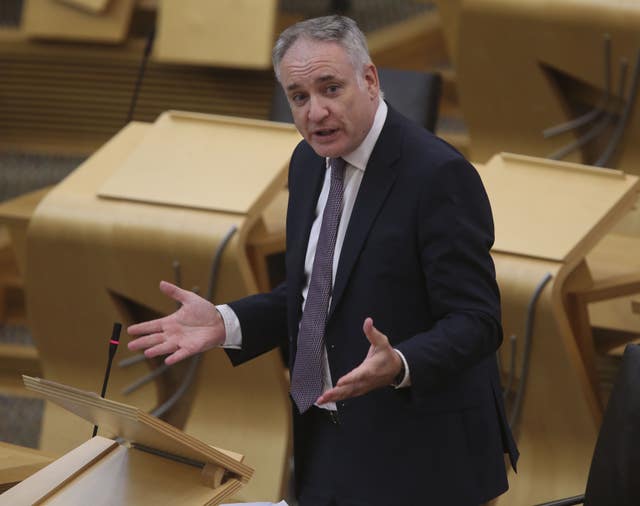 "I want to be clear, universities and student accommodation providers have a duty of care to their students and right now this must be their number one priority."
Scottish Labour education spokesman Iain Gray asked the minister to acknowledge that the Scottish Government's approach to the return of students was wrong.
He likened it to the row around exam results, which saw plans to moderate teacher estimates scrapped.
Mr Gray said: "This is a gold standard Government fiasco, just like the SQA results shambles to which many of these young people were also subjected – today's frankly insipid statement will provide little consolation or hope.
"At least ministers admitted that they got the SQA results wrong."
Mr Lochhead drew comparisons to other governments in the UK, which took a similar approach and also reported outbreaks, adding: "That's because we're dealing with a very difficult situation, where there are no easy options.
"I'm not sure what different approach Iain Gray would have taken but the approach we've taken is to let people get on to the next stage of their lives, and we're doing our best to keep them safe."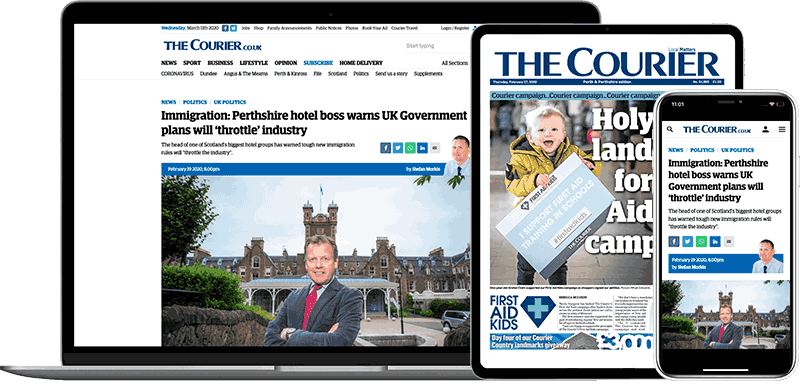 Help support quality local journalism … become a digital subscriber to The Courier
For as little as £5.99 a month you can access all of our content, including Premium articles.
Subscribe