St Andrews University will be able to offer medical and dentistry degrees after more than 50 years, if a new Bill is passed by the Scottish Parliament.
In 1966, to allow for a split between the university and Queen's College which would create Dundee University, a legislative prohibition was put on St Andrews which meant it was not allowed to offer medical or dentistry degrees.
The University of St. Andrews (Degrees in Medicine and Dentistry) Bill has been introduced at Holyrood with the aim of ending what Health Secretary Jeane Freeman has described as an "unfair, archaic and anti-competitive prohibition".
If the Bill is passed, students currently studying the ScotGEM course – a four-year graduate entry programme focusing on rural medicine and healthcare improvement – will be able to graduate with the qualification when their studies conclude in 2022.
However, the university will have to clear regulatory hurdles from the General Medical Council and General Dentistry Council to offer full degrees in these disciplines.
Ms Freeman said: "No other higher education institution in Scotland or the UK is prohibited by legislation from awarding degrees in any discipline. The Bill will therefore create a fairer higher education sector and enable all of our valued institutions to maximise the options they offer to students."
University principal Professor Sally Mapstone said: "The past few months have underlined just how important our health services are to everyone in Scotland and the University is keen to continue to play its part in educating and training health workers of the future.
"This legislation will help us make our contribution to deliver better health care, retain NHS staff and ensure a sustainable NHS that delivers for our communities, urban and rural.
"The University of St Andrews is well known as a centre of excellence in health and medicine and we look forward to building on that legacy in the years to come."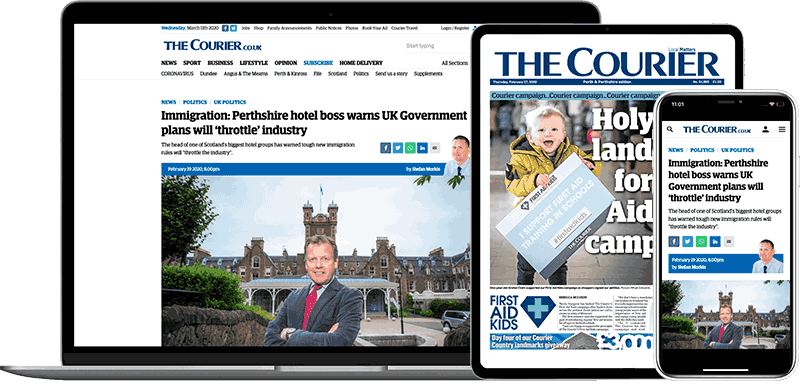 Help support quality local journalism … become a digital subscriber to The Courier
For as little as £5.99 a month you can access all of our content, including Premium articles.
Subscribe