Opposition MSPs have called for the Scottish Government to allow parent and baby groups to go ahead.
Current restrictions on indoor activities mean that no more than five adults can be in the same room together, putting the future of the groups in jeopardy.
In recent days, First Minister Nicola Sturgeon has urged organisers to put on extra sessions to ensure all parents are able to attend.
Now, Labour health spokeswoman Monica Lennon has called on the Scottish Government to re-evaluate the rules.
She said: "The First Minister herself has said these rules were "unduly restrictive", so it seems ridiculous for the Scottish Government to continue to dig its heels in.
"Parents and their babies are being badly let down, and they are missing out on vital social interaction.
"It's also unfair that businesses are being asked to foot the bill for additional classes without any support for running costs or consideration for how impractical this suggestion is.
"The Scottish Government need to stop creating policy and guidance on the hoof.
"They must reconsider, and they should remove this guidance immediately so that these vital classes can continue in a safe and physically distanced way."
Tory health spokesman Donald Cameron also said that the "absolutely vital" groups should be allowed to go ahead.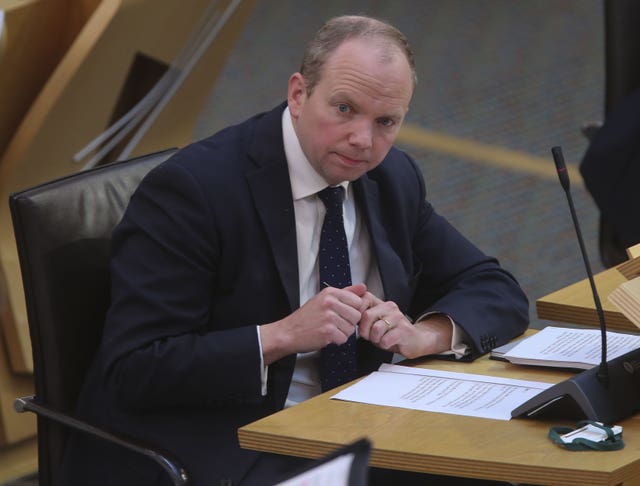 He said: "With Covid-19 cases on the increase again, we must all do what we can to stop the spread of the virus.
"However, the current rules on parent and baby groups are simply not viable in the long-term and must be looked at again by the SNP.
"These groups are absolutely vital for the emotional wellbeing of both new parents and their babies, and must be allowed to continue.
"The SNP have to reconsider the restrictions and find a solution for these groups."
In response to a question from Lib Dem MSP Alex Cole-Hamilton, the First Minister said she understood the need for the groups, but said a balance had to be struck between the wellbeing of new parents and stopping the spread of the virus.
Ms Sturgeon added that she had asked advisers for "additional clinical advice to see if there is more flexibility we can build in there".
In a statement Mr Cole-Hamilton welcomed the First Minister's assertion that she was seeking more advice.
He added: "It's a difficult transition for anyone but the extra strain this is putting on their mental health is already having damaging effects on so many people.
"We need to understand why these rules are in place in order to justify the Government's guidance on this.
"Already angry parents are signing multiple petitions to both our parliaments.
"They don't get it and neither do I – it seems utterly inconsistent."