Finance Secretary Kate Forbes is calling for greater clarity in funding for dealing with Covid-19.
Joining her counterparts from Wales and Northern Ireland, Ms Forbes has outlined her concerns about the funding and lack of clarity for any future funds to tackle the pandemic.
Ms Forbes said: "We are taking this joint step to convey the depth of our concern about the cancellation of the UK Government's autumn budget.
"The devolved administrations have done much to support businesses, communities and individuals through the pandemic, but the UK Government decides on the size of our budgets and holds most of the financial levers, so it is essential that they take further action.
"We urgently need more flexibility and funding to meet the immediate needs and clarity in order to plan for the coming year.
"Today we will use our collective voice to lay out these requirements."
As the furlough scheme was wound down, a £500 self-isolation grant was announced to help support those on low-incomes.
The self-isolation support grant will be administered through local authorities as part of the Scottish Welfare Fund, using the existing infrastructure of the benefit.
The £500 payment will also be targeted at those on Universal Credit or other benefits, with some "discretion" available for others facing financial hardship.
A UK Government spokeswoman said: "At all stages of the pandemic we have sought to work constructively with the devolved administrations and we will continue to do so.
"The UK Government has put in place one of the most generous and comprehensive economic plans anywhere in the world with over £190 billion of support to aid our economic recovery as one United Kingdom.
"In July we guaranteed the devolved administrations would receive at least an additional £12.7 billion this year to support them to respond to Covid-19.
"Nothing stops the devolved administrations from passing their budgets before the UK Budget. For example, the Scottish Government's last budget was set on 6 February 2020 ahead of our Budget on 11 March 2020."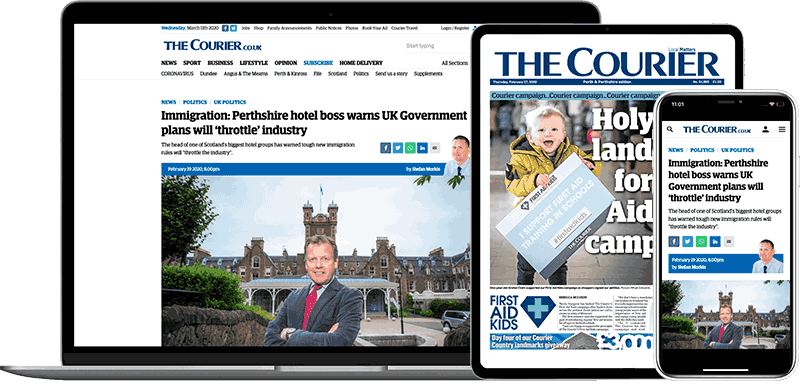 Help support quality local journalism … become a digital subscriber to The Courier
For as little as £5.99 a month you can access all of our content, including Premium articles.
Subscribe