SNP MP Joanna Cherry has claimed she was "hobbled" in her Holyrood selection bid by changes to the party's rules.
Ms Cherry intended to go up against the party's former Westminster leader Angus Robertson and ex-SNP Edinburgh Central MSP Marco Biagi to contest the seat, which is currently held by Ruth Davidson.
She pulled out of the contest after changes to internal rules meant the MP would have to resign her seat at Westminster to fight for selection.
In response to an interview with economist Andrew Wilson in The Herald on Sunday, in which the strategist claimed Ms Cherry was beaten by Mr Robertson for the seat – Ms Cherry tweeted: "The selection rules were subject to an unprecedented change in a secret vote to hobble my candidacy.
"Mr Robertson is now in what it is to be hoped will be a fair selection with others including @MarcoGBiagi the former MSP & favourite of many local members."
She added: "I sought to enter the selection competition to be @theSNP candidate to contest the #EdinburghCentral seat currently held by the Tories.
"The constituency is where I've lived for last twenty years & been a branch member for 12 years."
Ms Cherry also said Mr Wilson – described in the article as "the brains of the Yes movement" – attempted to "take the rest of us for fools".
The Edinburgh South West MP said she hopes "outside interference will now stop" in the selection process for the constituency.
Concluding a thread of tweets on the issue, Ms Cherry said: "Facts matter.
"Ultimately the candidate will be chosen by local members & he or she will then fight for the seat.
"We have our online hustings this week & it is to be hoped that outside interference will now stop so that local democracy can take its course."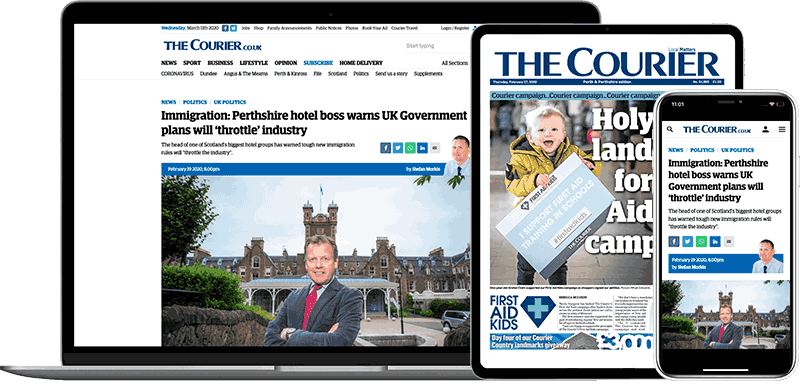 Help support quality local journalism … become a digital subscriber to The Courier
For as little as £5.99 a month you can access all of our content, including Premium articles.
Subscribe