Scots are being urged to prepare for a "digital Christmas", with a senior adviser to Nicola Sturgeon warning the coronavirus pandemic means large family gatherings will be "fiction" this year.
National clinical director Professor Jason Leitch said he is hopeful that by sticking to tough restrictions, Scots could enjoy "some form of normality" over the festive break.
But he was clear people should not expect to have large gatherings involving multiple households this year.
He told BBC Radio Scotland's Good Morning Scotland programme: "Christmas is not going to be normal, there is absolutely no question about that.
"We're not going to have large family groupings with multiple families around, that is fiction for this year.
"I am hopeful, if we can get the numbers down to a certain level, we may be able to get some form of normality.
"People should get their digital Christmas ready."
Scottish Liberal Democrat leader Willie Rennie said that after making huge sacrifices for months, Scots will be "devastated to hear that Christmas as they know it is cancelled".
He said: "Many will rightly question whether the Government have used the past six months as well as they could have to expand testing, shore up our NHS and prepare for a second wave.
"If the Government expects months more of sacrifices it needs to be honest with the public – Nicola Sturgeon must release the data and projections underpinning these proposals and allow the public to debate them openly."
Speaking at the daily coronavirus briefing, the First Minister said Prof Leitch wanted "to be frank with people", adding he had tried to "not prematurely rule things out, but equally not to give people false assurances".
Ms Sturgeon continued: "I want us to be able to celebrate Christmas as normally as it is possible to do within the context of a global pandemic.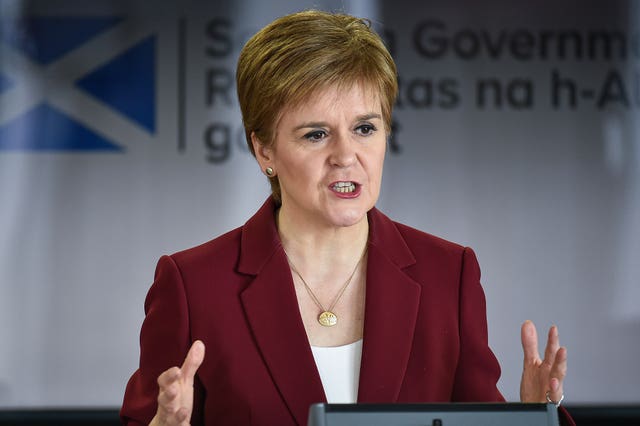 "My message to people is that the more we all stick with these really difficult restrictions right now, the more chance there will be of us doing that.
"Some of the really tough, additional things that government is deciding on right now – restrictions on hospitality for example – and any other restrictions we feel necessary to put in place will also be in part about trying to deal decisively with an upsurge in the virus now so we give ourselves the best chance of greater normality at Christmas."
She added restrictions will likely still be in place across the world at Christmas.
After facing a number of questions about Prof Leitch's comments from journalists at the briefing, the First Minister joked she would make him dress up as the Grinch as punishment.
She said: "Since I'm spending so much time responding to Jason's comments today, I should make him dress up as the Grinch for Halloween and do a briefing to cheer everybody up."
The Very Rev Dr Susan Brown, convener of the Faith Impact Forum of the Church of Scotland, said: "Christmas this year might feel very different to what we're used to but despite the challenges, church congregations are continuing to offer support and services, prayers and meetings using technology, as well as limited in-person worship gatherings.
"We will be praying for people who have lost loved ones and those who are suffering due to the impact of Covid-19 and for all those who will, for whatever reason, find the Christmas period difficult, emotionally and psychologically.
"We expect celebrations this year will be smaller and low-key, but in the quieter moments there may be the opportunity to reflect on who and what really matters at Christmas and on the Christmas story itself."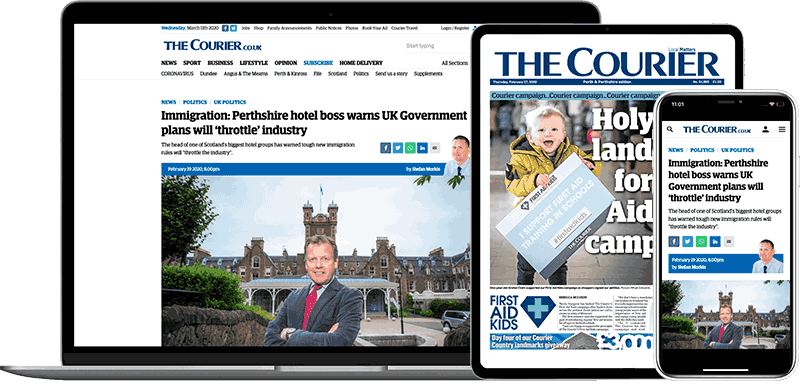 Help support quality local journalism … become a digital subscriber to The Courier
For as little as £5.99 a month you can access all of our content, including Premium articles.
Subscribe