Lanarkshire is being considered for the highest level of coronavirus restrictions under the new tiered system, with the potential for travel restrictions and hospitality businesses closing.
Speaking in the Scottish Parliament, Nicola Sturgeon said ministers wanted to avoid putting both the North and South Lanarkshire council areas into Level 4 unless it was "absolutely necessary".
It follows the publication of a letter from the Scottish Government which said the neighbouring local authorities were the only ones in Scotland being considered for Level 4 due to the high prevalence of Covid-19.
However, it noted that virus cases were "stabilising" in Lanarkshire and said no decision had been taken yet.
The First Minister mentioned North and South Lanarkshire as MSPs debated the new framework at Holyrood.
She said: "As has been reported, we are considering whether the very high rate of transmission and hospital admissions in North and South Lanarkshire may necessitate a move for them to Level 4.
"These are the only areas currently being considered for Level 4."
Ms Sturgeon added: "There have, however, been some encouraging signs in the last few days that the situation in Lanarkshire may have stabilised slightly.
"We will only take this decision if it is deemed absolutely necessary and I hope we can avoid it."
On Tuesday, the Scottish Government published an updated draft of guidance on what restrictions would be in place under each of the five tiers applied to local authorities.
In Level 4, both indoor and outdoor hospitality businesses would close – including cafes, restaurants, pubs and bars.
However, takeaways for food and alcohol will be permitted.
The guidance also recommends against non-essential travel in or out of Level 4 areas and says there could be "limits on travel distance, or a requirement to stay at home".
Non-essential retail would also close in Level 4 areas, with the exception of click and collect and outdoor retail.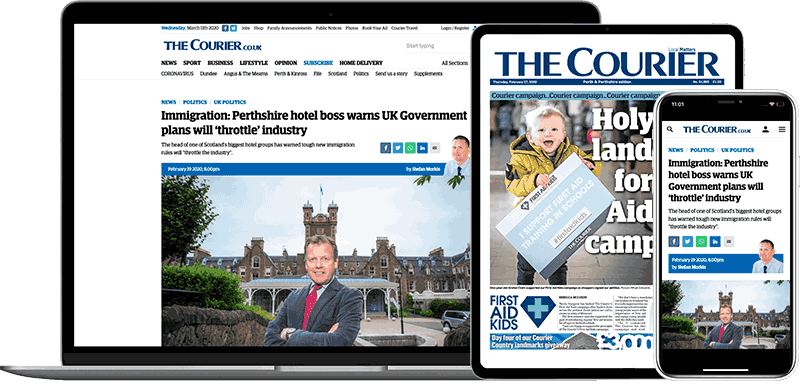 Help support quality local journalism … become a digital subscriber to The Courier
For as little as £5.99 a month you can access all of our content, including Premium articles.
Subscribe