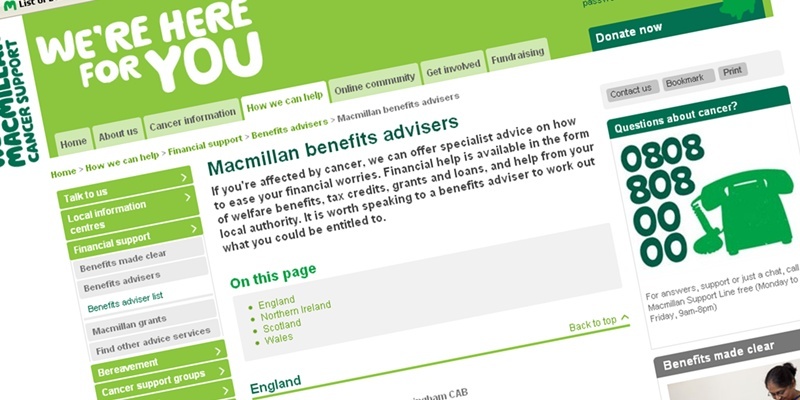 A Dundee cancer sufferer is taking a keen interest in the House of Lords debate surrounding the Welfare Reform Bill, which she understands could lead to her losing nearly £100 a week in benefits.
Gwen Kissock is battling spreading cancer at a time when Macmillan Cancer Support has warned that patients already feel a strain on their finances from coping with the disease and that will only get worse if the proposals to cut benefits are passed.
Research from the charity found 73% of people in Scotland faced increased costs and a drop in income due to their illness and over half felt anxious because of the situation.
Gwen said expenses such as taxis are a necessity not a luxury for many sufferers.
A round trip from her home to vital hospital appointments costs around £20, something that will be even harder to fund if she falls victim to proposed cuts to the welfare system.
Gwen said: "People are faced with heating bills for hundreds and hundreds of pounds and that just adds to the stress."
Gwen considers herself more fortunate than most in that she has a husband who works and is bringing in a wage. She worked for over 30 years but had to give up her job last year following a recurrence of cancer.
She said: "If you are having chemo you are not able to use public transport. You can't sit on a bus getting your bones shaken up and feeling sick and worrying you are going to vomit or get infections from the other passengers when your immune system is low from the treatment.
"From my house to the hospital it is about £8 or £9 for a taxi. That's the best part of £20 a day being spent on taxis.
"It's either that or my husband loses his wages. If he clocks out and takes me up to the hospital he doesn't get paid."
She explained that a good diet with plenty of protein was necessary to help build up the body for the battle against cancer.
She said: "Eating quality food is important because your body is getting battered with chemo and not producing enough cells to fight off infection."
The House of Lords grand committee is in its seventh day of examining the Welfare Reform Bill. There is more information at www.parliament.uk