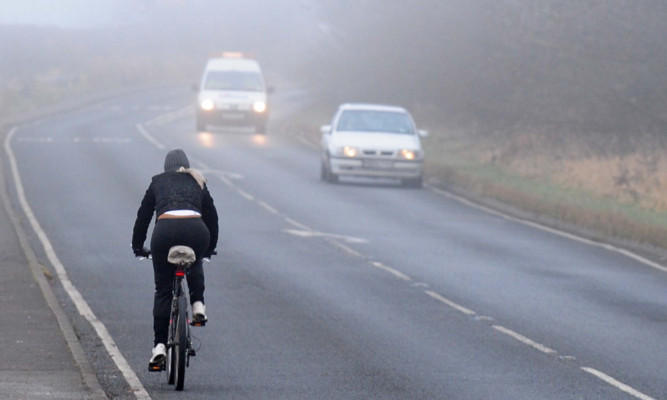 The success of British cyclists at the Tour de France and in this summer's Olympic games has encouraged more people to get on their bikes.
Cycling is good for your health, but it is good for the economy too, with a recent London School of Economics report indicating that cycling generates nearly £3 billion a year for the UK economy, and the number of bicycles sold in the UK continues to rise.
Unfortunately, recent accidents involving Bradley Wiggins, and the GB cycling team head coach Shane Sutton, prove that even the best cyclists can be involved in mishaps.
Statistics show that last year 107 cyclists were killed and a further 19,108 injured as a result of road traffic accidents.
These figures relate to reported road traffic accidents, so the actual figures may be much higher.
As a personal injury lawyer I also see the devastating after-effects that an accident can have for cyclists and for their family in fatal accidents.
Even cyclists wearing helmets can suffer nasty head injuries, as well as suffering other damage such as broken bones and lacerations.
Given the potentially serious consequences it is worth considering what steps can be taken to avoid cycling accidents, and what to do if you are involved in one.
The Highway Code recommends that cyclists should wear the correct size cycle helmets which conform to current regulations and are securely fastened.
Light coloured or fluorescent clothing with reflective strips and accessories are recommended and are of particular importance at this time of year, when mornings and evenings are darker.
Bicycles must be fitted with white front and red rear lights lit when cycling at night.
Whilst flashing lights are common, and permitted, it is recommended that cyclists riding in areas without street lighting use a steady front lamp.
Cycle lanes, whilst not compulsory, should be used where available as often they can make the journey safer.
Further common-sense rules involve riding in single file when in groups, particularly on narrow or busy roads; not riding close behind other vehicles; and to look well ahead for obstructions in the road such as drains, potholes and parked vehicles to avoid sudden swerving.
Be patient and follow traffic lights and signs.
Importantly, be aware of your surroundings.
You might be a safe cyclist but you have to contend with drivers and pedestrians acting unexpectedly.
This means avoiding bad habits, such as listening to music or using your phone whilst cycling, which can reduce awareness of your surroundings and other road users.
Failure to follow these rules could result in a reduction in any compensation award that may be payable.
Drivers can also take steps to reduce accidents.
Drivers should give cyclists at least as much room as they would give a car when overtaking.
Cyclists are most vulnerable when drivers are performing a left-handturn, so drivers should remain aware of their surroundings and other road users and check their mirrors and blind spots carefully.
Patience is also important.
If you are unfortunate enough to be involved in an accident, firstly, if you are on the ground but able to move, get out of the way of other traffic.
Take time to get yourself together, even if you think you are uninjured.
If possible, note the registration number and details of any vehicle involved and obtain the driver's details.
Get details of any passers-by who may have seen the accident. Note the time, date and location of the accident, and report it to the police.
Seek medical attention if necessary, either at the scene or by attending a hospital or GP later.
Keep details of any expenses incurred and any hospitals or medical professionals you attend.
Following these steps can assist in making a compensation claim at a later stage.
If you are considering a compensation claim following a cycling accident, take legal advice from solicitors who specialise in personal injury claims and have experience of dealing with cycling accidents.
* By Richard Poole, senior solicitor with Thorntons. Thorntons is a trading name of Thorntons Law LLP.