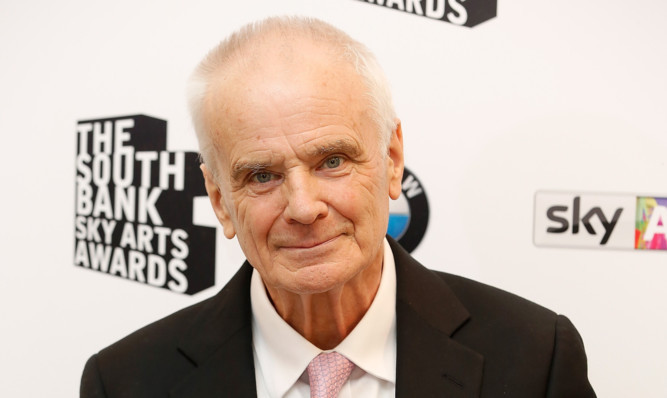 Sir Peter Maxwell Davies, composer and former Master of the Queen's Music has died, his management has said.
Sir Peter, 81, died at his home in Orkney, Scotland, on Monday after suffering from leukaemia.
In a statement, his management paid tribute to "one of the foremost composers of our time".
"It is with deep sadness that we announce the death of Sir Peter Maxwell Davies, at the age of 81", classical music agency Intermusica said.
"One of the foremost composers of our time, Sir Peter Maxwell Davies made a profound contribution to musical history in the UK and beyond through his wide-ranging and prolific output."
Sir Peter was an experienced musician and held the position of associate conductor/ composer at the Royal Philharmonic Orchestra for 10 years between 1992 and 2002.
He was knighted in 1987 and from 2004 to 2014 held the post of Master of the Queen's Music – the musical equivalent of Poet Laureate, granted to a musician "of great distinction".
He was made a Member of the Order of the Companions of Honour in the 2014 New Year Honours List.
In February, Sir Peter was awarded the Royal Philharmonic Society Gold Medal in recognition of "outstanding musicianship" – the society's highest honour.
Sally Groves, former creative director of Schott Music, which published Sir Peter's works, and a close friend of the musician, described him as a man of"invincible integrity" who created music of "truly universal popularity".
She said: "Max was a truly unique musician. A remarkable composer who created music theatre works of searing power, great symphonies, intense chamber music, works of truly universal popularity.
"A fierce fighter for music in the community and in education, and on environmental issues. And a man of invincible integrity, a true friend and a teller of truth to power."
She added: "The last years, even when battling against the leukemia which came on him so suddenly, were an Indian summer of wonderful, richly-imagined works."
Sir Peter was committed to writing music for young people and during his illness had been working with London Symphony Orchestra (LSO) on new children's opera The Hogboon ahead of its premiere in June.
Kathryn McDowell, managing director of LSO, said the orchestra was "grateful for the opportunity to have worked with this extraordinary composer".
She added: "His vision for music education and the wealth of wonderful pieces he has left for young people is unparalleled in recent times. He will be sorely missed."
The BBC Philharmonic orchestra tweeted: "We're incredibly sad to lose our friend Sir Peter Maxwell Davies – our first Composer/Conductor – he will be missed."