 One man's trash is another man's treasure.
And nowhere is that semi-recognisable old adage more true than in Leven and Lochgelly.
Coming up in Wednesday's Courier we have all the fallout fromTHAT Carbuncle Award nomination, which has seen residents from both towns reject assertions their communities are a hotbed for crime and anti-social behaviour.
Needless to say they ain't best pleased.
Staying on the (not so) jovial theme of public disorder, we also bring you news of a bizarre crimewave that has struck one of Scotland's most posh towns.
The picky thieves bagged a set of binoculars, some whisky and a quad bike inside a week, only to top the dastardly effort off by nabbing somebody's prized set of obscure woodwind instruments – what a blow!
In other news, we bring you the cracking tale of an 89-year-old war veteran who is to be awarded the Ushakov medal for his efforts in the Russian Convoys during the Second World War.
As a teenager he braved sea storms, the biting Arctic cold and the constant threat of torpedoes only to be denied any recognition due to government red tape.
A true hero.
There's also the story of a real-life Karate Kid who has kicked and chopped her way to major recognition and the movie-style mystery of a smashed car that was found in a river with an axe holding down the accelerator.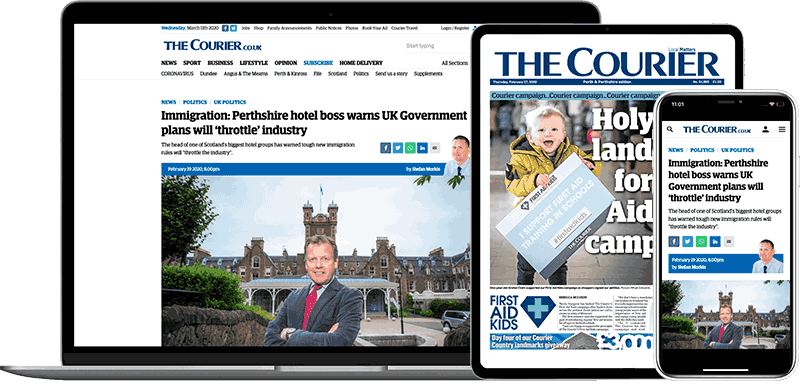 Help support quality local journalism … become a digital subscriber to The Courier
For as little as £5.99 a month you can access all of our content, including Premium articles.
Subscribe