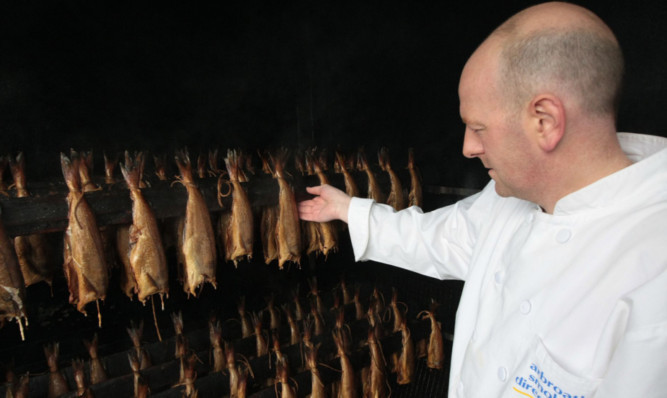 Arbroath smokies could be on a hit list of local delicacies that will have their protection scrapped under a controversial free trade deal.
Negotiations between the USA and the EU to bring down trade barriers are ongoing and foods currently protected by Brussels could lose their special status as part of the deal.
As well as Arbroath smokies, Aberdeen Angus beef and Stornoway black pudding are also protected under European law.
Dundee cake is in the process of applying to receive a PGI (Protected Geographical Indication).
PGI status means that only products that are genuinely made in the region of origin can be marketed as such.
US trade representative Michael Froman is said to have raised concerns about keeping EU protected status during the talks over the Transatlantic Trade and Investment Partnership (TTIP).
Connor Beaton, Dundee branch secretary of the Scottish Socialist Party, said: "(The) TTIP threatens Scotland's growing food and drinks industry.
"Protection for Dundee cake would be only a minor casualty of the TTIP trade agreement, which has the potential to devastate working conditions across Europe if it is not stopped."
But Iain R Spink, one of the premier producers of Arbroath smokies, believes his product could ride out any change in its protected status.
He told The Courier: "To be honest, I think this would probably have a minor impact.
"We don't sell Arbroath smokies in the States and plenty of people already make smokies elsewhere."
Hundreds of products across the EU currently enjoy PGI status, including Parma ham, Champagne and Stilton.
A consultation on whether Dundee cake should join them is being considered by the European Commission after being launched by Scottish Government food minister Richard Lochhead in November.
Bakery firm Fisher and Donaldson has said it will move production of Dundee cake to the City of Discovery if the delicacy receives PGI status.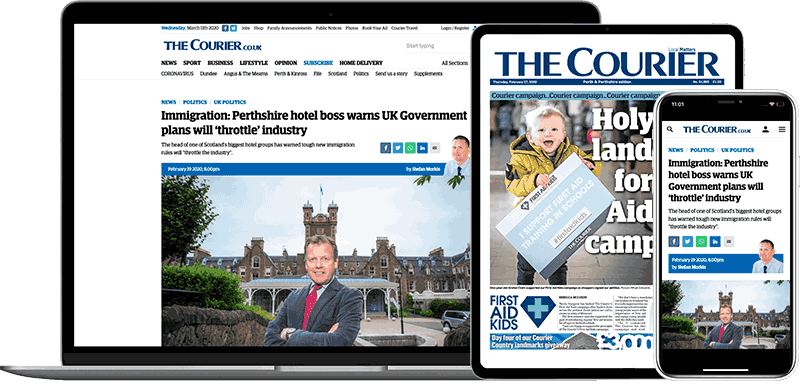 Help support quality local journalism … become a digital subscriber to The Courier
For as little as £5.99 a month you can access all of our content, including Premium articles.
Subscribe