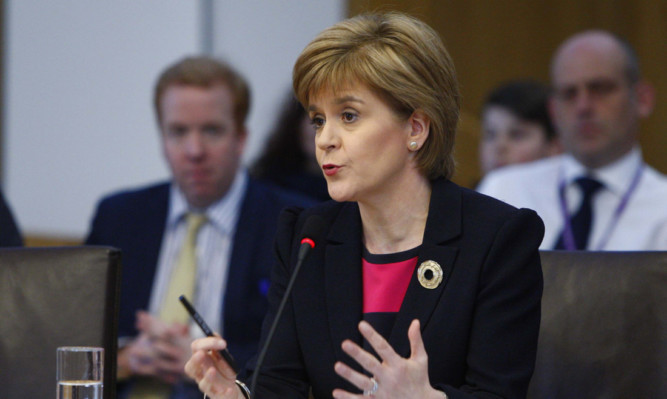 First Minister Nicola Sturgeon has joined Labour and the Scottish Greens in calling for the NHS to be robustly protected from private incursions by US healthcare providers.
Legal advice commissioned by the union Unite has raised concerns that public health providers could be exposed to private "cherry picking" under the Transatlantic Trade and Investment Partnership (TTIP) being negotiated between the US and the European Union.
The European Commission says TTIP will not open public health services to competition from private providers, and UK Business Secretary Vince Cable has described concerns about the NHS as "misplaced".
But Scottish ministers remain concerned that TTIP "may threaten the public ownership of the NHS and could undermine the democratic decisions of the Scottish people".
Unite commissioned Dr Kyriaki-Korina Raptopoulou, an expert in EU law and healthcare, to study the Commission's available documents on TTIP.
She has concluded that concerns about the NHS "should not be dismissed as myths or scaremongering", and recommended "a robust carve-out" of NHS services from the TTIP deal.
Ms Sturgeon is the latest politician to sign a pledge by Unite calling on Prime Minister David Cameron "to make a clear statement to the European Trade Council that the UK will veto TTIP unless the NHS is fully and clearly exempted from the agreement and to use the veto if that exemption is not achieved".
Unite Scottish regional secretary Pat Rafferty said: "The message from Scotland to David Cameron is loud and clear, use your veto to get the NHS out of TTIP.
"The leaders of Labour, SNP and the Scottish Greens have all signed a pledge to call on the UK Prime Minister to use his veto to protect the NHS from TTIP. Once again the Liberal Democrats and the Tories have been left in the cold.
"The people of Scotland are united against the NHS being part of a US trade deal. It is time for David Cameron to put the interests of our NHS before the interests of US companies and investors."
Dr Raptopoulou said: "I have undertaken a detailed examination of the relevant documents released by the Commission. I have also drawn on pertinent international agreements including the draft Canada-EU agreement (CETA), which has been touted as a precursor to the TTIP.
"The concerns of the British people about the potentially negative impact of the TTIP on the NHS are clearly well founded, as is shown by my study.
"The TTIP generates a number of serious concerns, the UK Government and the European Commission should take them seriously. They should not be dismissed as 'myths' or 'scaremongering'."