Founded in 1931, the National Trust for Scotland (NTS) protects natural landscapes, historic buildings and archaeological sites around the country.
It cares for 77,699 hectares of Scottish countryside, including 46 Munros, eight national nature reserves and more than 400 islands and islets.
These include St Kilda, the UK's only dual Unesco World Heritage Site, which is home to nearly one million seabirds and the UK's largest colony of Atlantic puffins.
The uninhabited archipelago, 40 miles west of the Outer Hebrides, has been in the care of the NTS since 1957.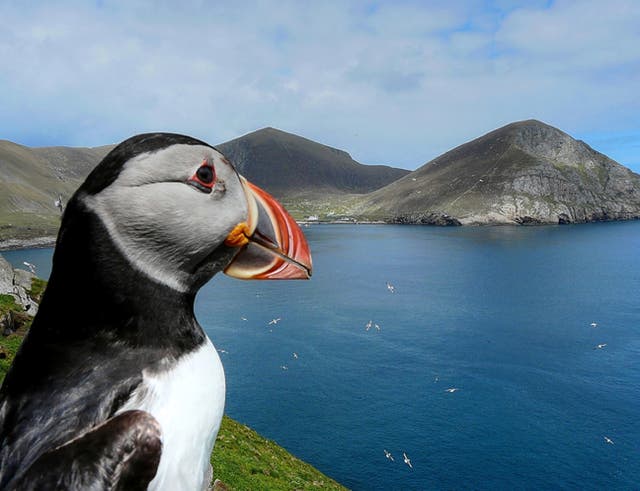 Other islands in its care include Canna in the Inner Hebrides and Fair Isle between Orkney and Shetland, while it also protects nature reserves such as Staffa – known for its distinctive hexagonal columns.
The trust looks after 270 listed buildings, the birthplaces of important Scottish figures including Robert Burns, David Livingstone and JM Barrie and 70 gardens and designed landscapes.
The Royal Burgh of Culross in Fife, which features in the TV series Outlander and is described as "Scotland's most complete example of a burgh of the 17th and 18th centuries", is also in its care.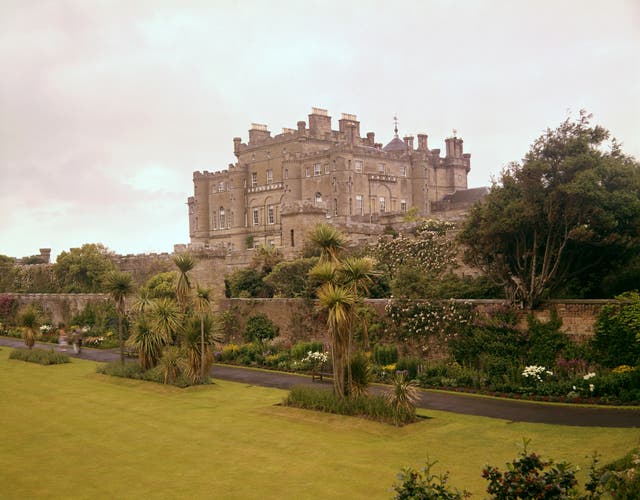 It looks after numerous castles such as Fyvie Castle, the pink "fairy tale" Craigievar Castle in Aberdeenshire, Culzean Castle in Ayrshire and Brodick Castle in Arran, as well as unusual buildings such as The Pineapple, a folly built near Airth in the shape of the exotic fruit.
The Hill House in Helensburgh, which was designed by Charles Rennie Mackintosh and has been placed inside a giant "box" to protect its saturated walls from further damage from the elements, is also looked after by the trust.
NTS also cares for sites important to the nation's history such as Culloden, Bannockburn and Glencoe National Nature Reserve as well as 10,000 archaeological sites and places such as the Tenement House in Glasgow and Gladstone's Land and the Georgian House in Edinburgh.
Its chief executive, Simon Skinner, said: "We tell Scotland's story from Neolithic to contemporary times, we've pioneered public access to and shared ownership of some of the country's most magnificent buildings, collections and habitats.
"In straight economic terms, we've invested millions in conservation and in normal years delivered over £300 million of annual economic gain to Scotland, benefiting many local businesses and communities.
"We're a mainstay of the nation's visitor economy, accounting for 54% of attraction visits in Ayrshire and Arran, 22% in Aberdeen & Grampian, 21% in the Highlands, 18% in Perthshire and 8% in Dumfries and Galloway."
He added: "The beautiful settings in which you take the dog for a walk, fun with your family at places like Culzean, the historic legacy that shaped our country at Bannockburn, Culloden and elsewhere, buildings that are emblematic of Scotland's long story like the Tenement House and Gladstone's Land, the paths that make access to landscapes like those of Glencoe and Mar Lodge Estate easy – that's what's at stake."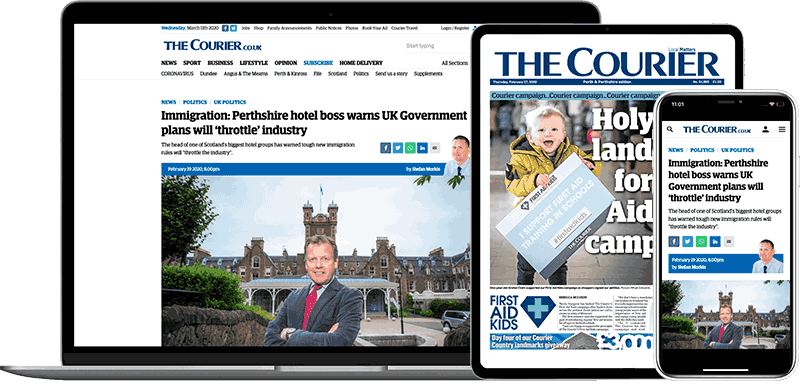 Help support quality local journalism … become a digital subscriber to The Courier
For as little as £5.99 a month you can access all of our content, including Premium articles.
Subscribe