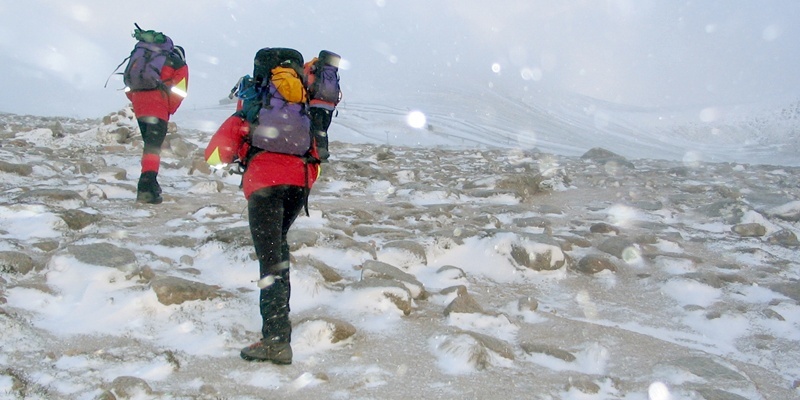 Lives will be put at risk if Scotland's mountain rescue service is not properly supported by a single police force, it has been claimed.
Fears have been raised in Parliament that the reorganisation will sweep away links between local emergency services and the crucial lifeline for hillwalkers and mountaineers.
Last year Scotland's 27 mountain rescue teams, assisted by three police forces and military helicopter teams, rescued more than 660 people.
The local knowledge of those teams, many of them made up of volunteer members, has proved vital in the preservation of lives.
Now, with reform work well under way, concerns are growing about the impact this could have on what is known as the fifth emergency service.
Leading the debate, Mid-Scotland and Fife MSP Liz Smith said the restructuring of police and fire services could have "considerable" implications for mountain rescue teams.
"We need careful strategic planning that involves all our emergency services and I know that the Scottish Government is working hard on that," she said.
"There is a genuine desire to maintain and enhance the voluntary nature of mountain rescue teams and that needs to be thought through in the context of public sector reform and the financial savings that are required."
A keen mountain climber, Ms Smith gave a personal account of her experience of the bravery of volunteers.
She continued: "I have witnessed three mountain rescues, one of which was particularly dangerous because it was on the Cuillin ridge when a climber had fallen a considerable distance into the very inhospitable gully of Coire a Ghrunnda.
"The skill of the mountain rescue team, the helicopter pilot and the medics was second to none and I am quite sure that was the reason why a potential fatality was avoided.
"These men and women, who give their time so selflessly, are one of Scotland's greatest assets and we must do everything we can to support them."
In preparation for the switch to a single force, there has already been close cooperation between the Mountain Rescue Committee of Scotland (MRCoS) and the Association of Chief Police Officers in Scotland (ACPOS).
MRCoS chairman Jonathan Hart believes the current mountain rescue service in Scotland is "world class" and that this must be sustained.
Although his organisation is "wary" of the upcoming changes, he also sees a chance to make changes for the better.
He feels that working with one force rather than seven or eight constabulary areas could make for a more effective way of working.
"At the moment, there are several different systems for calling out mountain rescue teams," said Mr Hart. "I think that when they start looking at call centre arrangements for a single police force, it will give us an ideal opportunity to improve the service we provide to members of the public.
"The police force will maintain responsibility for coordinating water and land-based rescue, which will ensure that everyone knows their role better. Money will be tight in the future, so it's up to us to provide the best service we can, given the support we have available."
Scotland is the only part of the UK to provide annual Government grants to voluntary mountain rescue teams, totalling £312,000.
Assurances were given by communities minister Roseanna Cunningham that this level of financial support would continue.
"The civilian mountain rescue teams in Scotland are a powerful example of the culture of voluntary service of which the country can be proud," she said. "The teams are a vital service to those who use Scotland's hills and mountains.
"I have no doubt that, with continued support and assistance from the Scottish Government and others, the voluntary mountain rescue teams will rise to the increasing challenge."
She paid tribute to their "community voluntary service", and their courage and dedication.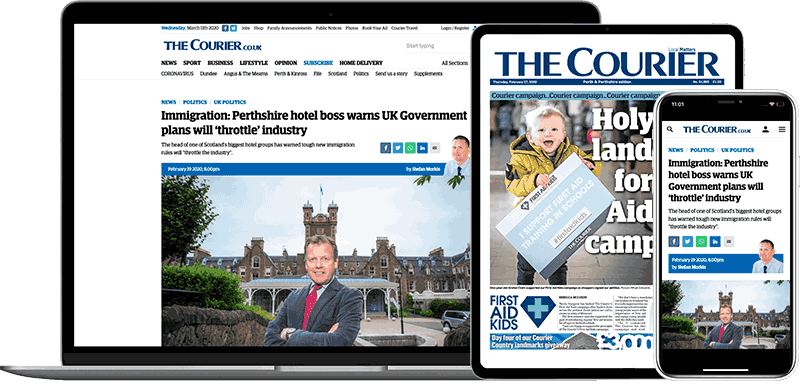 Help support quality local journalism … become a digital subscriber to The Courier
For as little as £5.99 a month you can access all of our content, including Premium articles.
Subscribe