A total of 18 people have tested positive for Covid-19 in Scotland in the past 24 hours.
The figures come as shielding rules put in place to protect 180,000 Scots most vulnerable to the disease are paused.
The 18 positive cases represent 0.5% of all newly tested individuals, the Scottish Government said.
No new deaths have been recorded among people who tested positive for the virus, meaning the total under this measurement remains at 2,491.
It has now been 16 days since someone died in Scotland after a positive test for coronavirus.
Scotland's national clinical director Jason Leitch urged people to help those no longer shielding to feel safe.
Posting a tweet to the new shielding advice, he said: "Today is a very important day on the routemap out of lockdown. Shielding is paused.
"Around 180k people can now follow the same rules as the rest of us. Please help them feel safe."
On Friday, the Scottish Government announced 30 new cases of coronavirus, the highest figure for eight weeks.
The positive test rate at that point was 0.8%.
Nicola Sturgeon said many of the recent cases are among people in their 20s and 30s, a pattern seen elsewhere in the world.
She urged people to "stick rigidly" to the guidance and said younger Scots should think about how necessary their nights out are.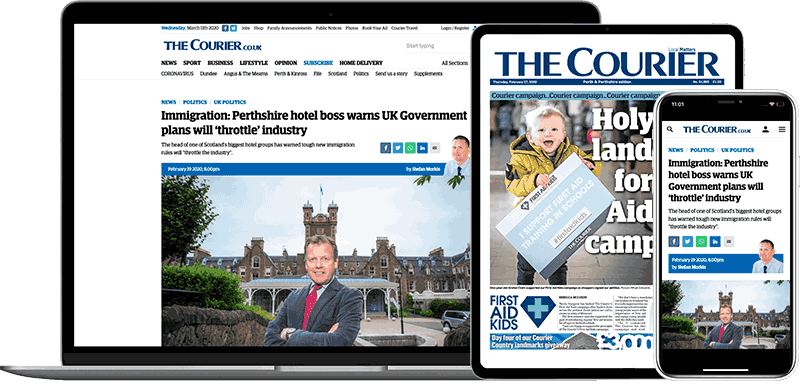 Help support quality local journalism … become a digital subscriber to The Courier
For as little as £5.99 a month you can access all of our content, including Premium articles.
Subscribe