Nicola Sturgeon has said she has a responsibility to persuade people of the case for lockdown restrictions "to avoid social unrest".
She was asked at First Minister's Questions about comments made by Professor Linda Bauld, a public health expert at the University of Edinburgh, who said she is "very, very, very concerned about the next few months and potential unrest".
Prof Bauld told the Covid-19 Committee's evidence session that global pandemics are historically followed by a public backlash.
She said the Scottish Government should be worried about growing "distrust" sowed by coronavirus sceptics and conspiracy theories, citing last Saturday's demonstration when lockdown protesters gathered in their hundreds.
Responding to a question by Scottish Liberal Democrat leader Willie Rennie, Ms Sturgeon said she has a "duty" to explain and clearly communicate the reasoning for the restrictions in place aimed at reducing the spread of coronavirus.
"All of us as elected politicians should see it as part of our duty to avoid social unrest and take the responsibility to explain and encourage the public to do the right things," she said.
"As we go further through this pandemic, it gets harder for the public to follow all of this advice.
"It gets harder for all of us – I think every single one of us can identify with this."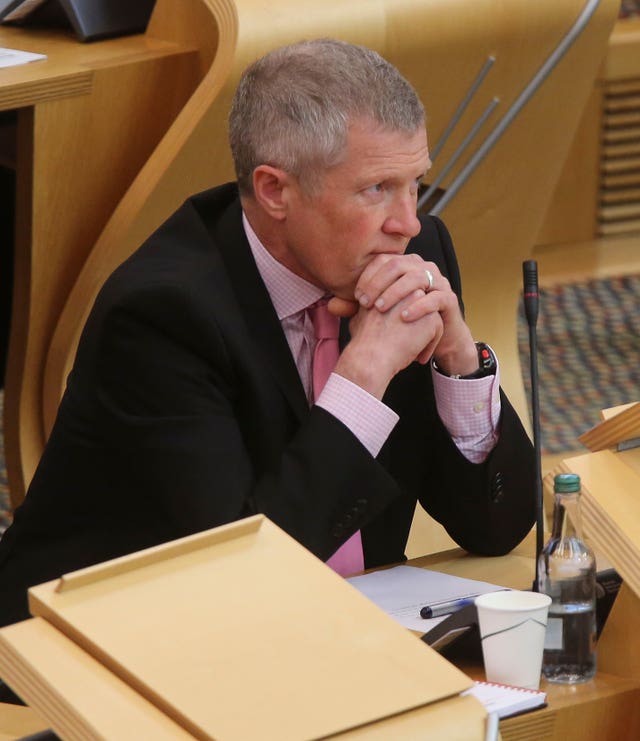 The First Minister added: "Therefore the duty on all of us as politicians – principally me and I accept that – is to explain as clearly as possible, why we're asking people to do certain things and what the reasons for that is."
Ms Sturgeon also stressed the need for enforcement of the restrictions "so people who are flagrantly breaching the law have consequences".
She added: "We're not putting these restrictions on anybody for no reason, it is for a good reason.
"As we get further into this, the messages inevitably become more complex and people get more fatigued, which is why it's more important than ever that we continue to patiently and fully explain the reasons why all of this remains vital."
During Wednesday's Covid-19 Committee session, Prof Bauld said Scots have expressed high levels of support for the coronavirus measures but this is in decline.
She added: "I am very, very, very concerned about the next few months and potential unrest.
"We're seeing it globally around the world, groups that are spreading misinformation but also just gathering – as we have already seen in Scotland – to express distaste or distrust in the messaging and in the guidance that has been given.
"I think that we're going to have to be very careful to keep on top of that because history shows that following pandemics – and there is research on this – there is social unrest and we need to be conversant about that."