Healthcare should not be a political football, the head of the British Medical Association (BMA) Scotland has said.
In a written speech to be delivered to the BMA's first virtual Annual Representatives Meeting on Monday, Dr Lewis Morrison said that after the coronavirus pandemic the NHS should not return to a "target culture".
"Now is the time to finally be honest that the NHS cannot deliver all we ask of it with current funding and staff," he said.
"Healthcare is not a political football and it is not good enough to keep squabbling over NHS figures like they were the latest opinion poll results."
Dr Morrison, BMA Scotland chairman, asked politicians to "put party politics and point scoring to one side, and unite to make our NHS a less politically driven institution" and to "depoliticise the debate on our NHS".
He called for a new partnership between "Scotland's people, politicians and the healthcare professions" and said a national conversation is needed about expectations around healthcare services.
"Patients, and staff welfare, must be put at the heart of any proposals – not number crunching and unrealistic expectations of what can be delivered with the resources we have," he said.
"This is our chance to make a change for the future of the NHS – let's not waste it."
BMA Scotland is calling for a move away from targets and has suggested four principles for any new healthcare proposals to follow.
It said proposals should be realistic, evidence-based and outcome focused, take into account other parts of health and social care, and be designed with the involvement of health and care staff.
Responding to Dr Morrison's comments, a Scottish Government spokesman said: "We agree with BMA Scotland: the NHS is our most precious public service and it should not be used as a political football.
"In recent years we have ensured we put our health service on the strongest possible footing to tackle the challenges it faces – with record workforce and funding levels.
"Our NHS staff have made an enormous contribution during the Covid-19 pandemic and we owe them an enormous debt of gratitude, and that must be reflected in how we value and reward them."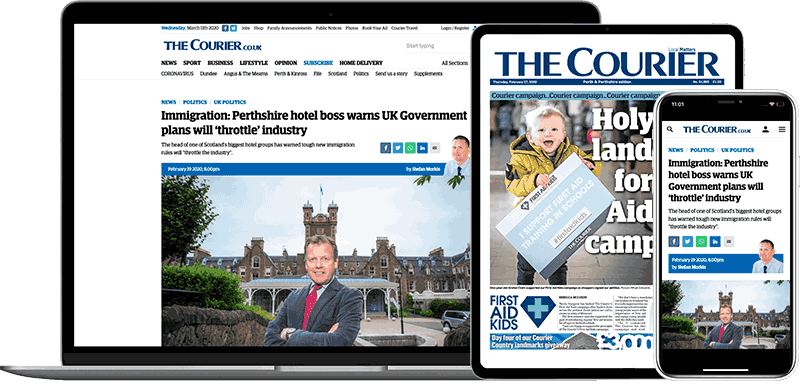 Help support quality local journalism … become a digital subscriber to The Courier
For as little as £5.99 a month you can access all of our content, including Premium articles.
Subscribe