The vast majority of people seeking help from Citizens Advice Scotland (CAS) for employment and housing issues have never used the service before, the latest figures show.
Its monthly report showed 79,235 pieces of advice were offered in August, the highest number since lockdown was introduced in March.
More than three-quarters (77%) of those seeking housing advice had not used a Citizens Advice bureau before and 85% needing employment support were new.
First-time visitors to a bureau are more likely to be younger, employed and owner occupiers than those attending before the coronavirus lockdown, according to the report.
CAS's figures also reveal 207,622 of the 248,841 visitors to their website had not sought advice online before.
Help with benefits and social security remains the most asked about issue, while debt is the second most commonly taught advice topic, having overtaken employment in July.
CAS financial spokesman Myles Fitt said: "The impact of coronavirus across different parts of society has been laid bare by this report.
"Not only does it show that the number of people seeking help from the Citizens Advice network in Scotland continues to rise, it shows that an increasing proportion are contacting their local Citizens Advice Bureau for the first time.
"By just glancing at our data it's crystal clear that thousands of people across the country are worried about issues including employment rights, housing, debt and benefits, and we're concerned that the numbers will only keep increasing.
"Bureaux continue to offer support over the phone, by email and face-to-face by appointment so if you need help visit www.cas.org.uk for the contact details of your local Citizens Advice bureau."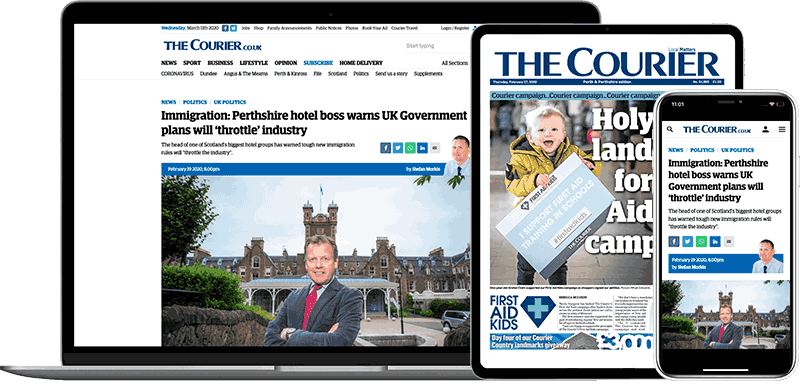 Help support quality local journalism … become a digital subscriber to The Courier
For as little as £5.99 a month you can access all of our content, including Premium articles.
Subscribe