Police Scotland's budget gap could grow from the current £44 million to £200 million by 2024/25 if there are no changes in funding or workforce, a report has warned.
It suggests the figure could increase by more than fourfold depending on pay inflation while officers deal with demands including Brexit, the COP26 climate conference and the coronavirus pandemic.
An executive summary published ahead of a Scottish Police Authority (SPA) meeting on Wednesday puts the indicative baseline deficit at about £55 million by 2024/25 with no pay awards, assuming staff numbers remain at current levels including 17,234 officers.
However, a 2% annual pay award would see this increase to a £140 million deficit, with the £200 million figure coming in after a 3.25% annual pay award which is based on previous ranges.
The document says: "To achieve financial sustainability the underlying deficit must be addressed and ongoing pay inflation must be linked to funding increases.
"There are many variables impacting on the deficit including non-pay costs, however these are not expected to fundamentally change the route to financial balance.
"The zero-based work carried out for the 2020/21 budget on non-pay costs clearly shows this is not an area that can deliver savings of the extent required to achieve financial balance, hence the focus on workforce (86% of total costs).
"Without additional funding or cost reductions the deficit would continue at around £50 million and the effect of providing annual pay awards without a corresponding funding increase sees the deficit grow annually."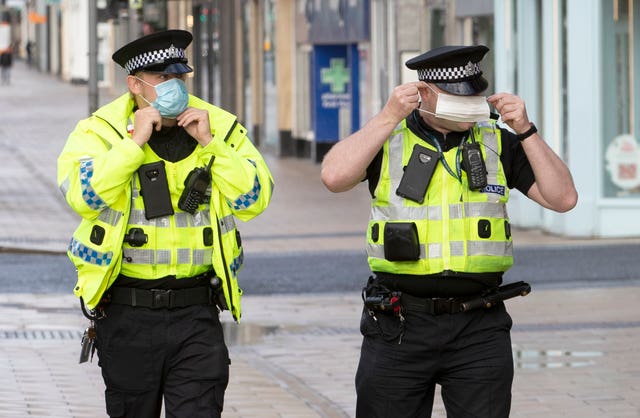 The report states to close the forecast budget gap around £50 million of funding is required, or a circa 5% workforce reduction – with a cut of 750 officers mooted earlier this year – plus funding increases in line with pay.
Despite this, it also states the force, which was established in 2013, has achieved savings of £200 million per annum and is expected to make cumulative savings of £2.2 billion by 2026.
ThChief financial officer James Gray told a Holyrood Justice Sub-Committee on Policing in July the £44 million deficit includes an estimated £8 million of revenue lost due to sport and gig cancellations, as a result of restrictions to stem the spread of Covid-19, as well as a reduction in airport traffic.
The pandemic also delayed the COP26 event to 2021 having been scheduled to come to Glasgow this November.