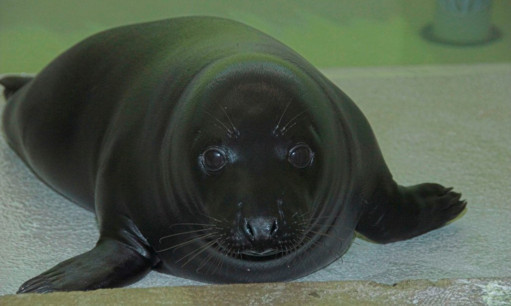 A rare black seal pup has been found on a city shoreline.
It was discovered weak and underweight on Aberdeen beach last month by a member of the public. The mammal, named Liquorice, is a grey seal although his coat is jet black, said to be unusual for a seal of his kind.
The Scottish SPCA is rehabilitating the six-week-old pup at its National Wildlife Rescue Centre in Fishcross near Alloa.
Meanwhile an injured seal caught in a fishing line has been rescued at the Isle of May in the Firth of Forth. Staff at the Scottish Seabird Centre spotted the seal in distress on Monday, using interactive cameras, and are now caring for it.