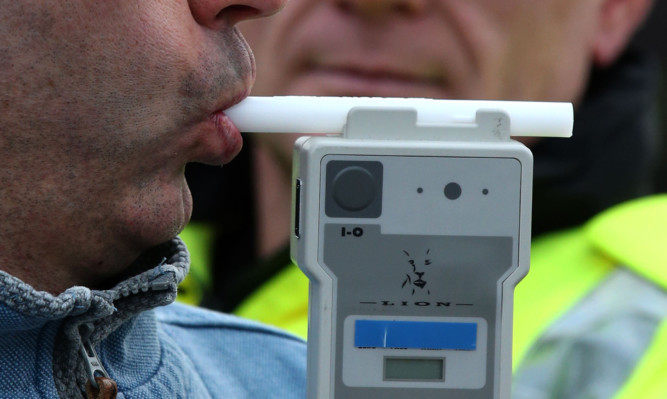 Drink-driving offences in Scotland fell at almost twice the rate of the rest of the UK since a lower drink-drive limit was introduced north of the border, new figures show.
Between December 2014 and August 2015, drink-driving offences fell in Scotland by 12.5% compared with the same period the previous year. Offences fell by 6.6% in the rest of the UK.
A lower drink-drive limit came into force in Scotland last December, meaning just one drink could mean a driver is breaking the law.
The limit was reduced from 80mg to 50mg in every 100ml of blood.
Breathalyser firm AlcoSense collated data from Police Scotland, the Police Service of Northern Ireland, Welsh police and most English police forces to create an up-to-date picture of drink-drive offences across the UK.
Of those English forces who provided data, drink driving offences fell by 7.3%.
Northern Ireland saw a 9.4% fall in the nine-month period immediately following December 2014 while Wales registered an increase of 6%.
All but one area in Scotland reported a reduction in drink-driving offences.
Dumfries and Galloway recorded the greatest reduction, at 56%, while Renfrewshire and Inverclyde saw an increase of 4.7%.
Figures released in May this year showed an 17% drop in drink-drive offences in the first three months of 2015, compared with the same period in 2014.
Scotland's Justice Secretary Michael Matheson said the figures were an indication of a change in behaviour, with Scottish drivers avoiding alcohol when they are driving.
Hunter Abbott, managing director of AlcoSense, said: "The legislative change has clearly had an impact in Scotland, with a significantly greater reduction in offences than elsewhere in the UK.
"People have become increasingly aware of the dangers associated with drink driving."