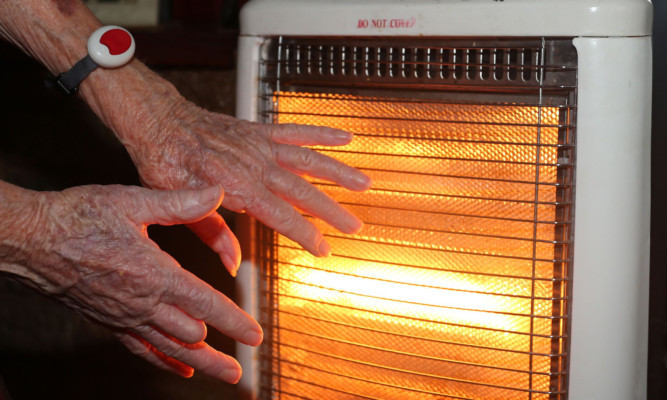 More households are applying for grants to help pay for expenses such as heating bills and food, according to the latest figures.
Data from the Scottish Government showed the number of applications to councils under the Scottish Welfare Fund rose by 13% in the last year.
A total of 23,715 crisis grants were awarded during the most recent quarter of October to December 2014 10% more than the same period last year.
Local authorities awarded £1.7 million in crisis grants, with an average value of £72, predominantly for food and essential heating costs.
There was also a 15% rise in the number of community care grants, with 12,290 given mainly for home furnishings and white goods, with an average value of just under £600 to take the total to £7.3 million.
Welfare minister Margaret Burgess said: "Scottish Welfare Fund grants are a vital lifeline for people in crisis.
"Since the fund launched in April 2013, 135,000 households have received help to buy everyday items and with basic living costs including eating and heating.
"It's so important that we continue to reach out and that's why we are making £33 million available this year to the Scottish Welfare Fund to help low-income households."
The fund was launched by the Scottish Government two years ago to replace community care grants and crisis loans, which were abolished by the UK Government under its welfare reform programme.
Since the scheme began, about 55% of households receiving funds were classed as single with no children. Around a third are households with children.