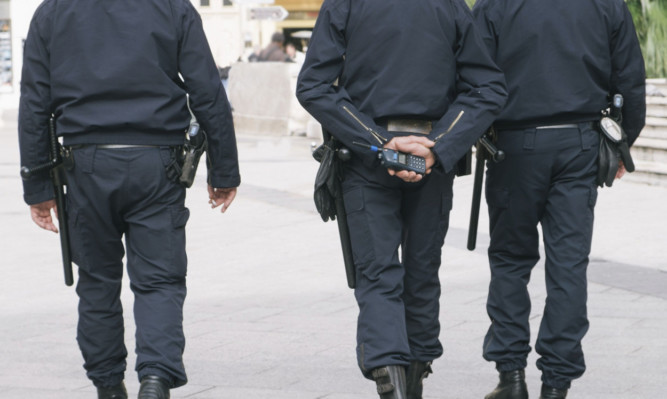 Public safety is being put at risk with police firearms specialists under increased strain because of restructuring, senior figures in the force claim.
Sources have told The Courier that officers are already struggling to keep up to date with certain applications such as licence renewals as Police Scotland prepares to slash the number of inspectors from 34 to 14.
That will mean officers are taken off the frontline to help with back office duties as civilian staff numbers are cut further.
Insiders said the proposed changes expected to be approved in the coming weeks could lead to devastating errors as officers are taken off the streets and thrown into situations with which they have little experience, even if they undergo training.
One said: "Most firearms officers have 10-plus years of experience and even then they will tell you they're always learning.
"There's a real concern here that a mistake is going to be made, with serious consequences. Any police officer on the beat will tell you they don't know how they are going to do this. They don't have the time."
Scottish Government proposals to require everyone who owns an air gun to gain a licence will also add to the pressure, with an estimated 5,000 more licences needing to be issued.
A police spokesperson said: "We are introducing a national firearms licensing structure that will ensure flexibility and offer the correct level of support across the country, according to demand."