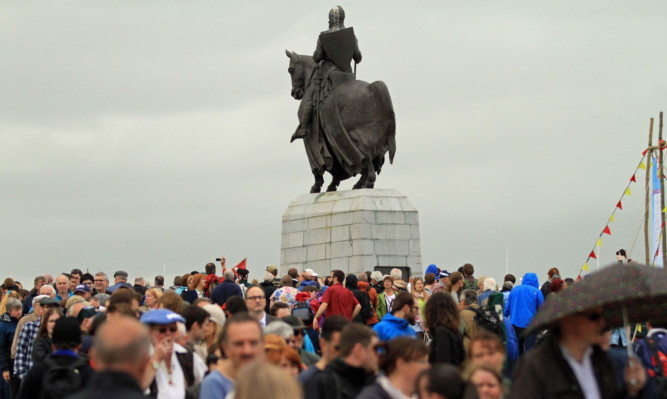 Scotland's Year of Homecoming in 2014 generated £136 million for the economy and attracted more than 326,000 visitors, according to new research.
The study commissioned by VisitScotland said there had been 4.6 million attendances at more than 1,000 Homecoming 2014 events such as Bannockburn Live and Highland Homecoming.
It also claimed that 1,336 full-time equivalent jobs had been generated by these visits.
Homecoming 2014 sought to motivate ancestral Scots, the people of Scotland and all those with an affinity to Scotland to visit the country.
Tourism Minister Fergus Ewing said: "Scotland welcomed the world in 2014 and this report shows the substantial impact that Homecoming 2014 had on the Scottish economy.
"The Homecoming celebrations were used to showcase Scotland on the international stage as a dynamic and creative nation.
"This was achieved through a year-long programme of over 1,000 events designed to welcome visitors from around the world in a celebration of the very best of Scotland's food and drink, our assets as a country of natural beauty, as well as our rich creativity and cultural heritage.
"I am pleased it had something for everyone with events taking place in every local authority across Scotland.
"The Scottish Government aims to continue building on this legacy through a second series of themed years that spotlights some of Scotland's greatest assets."
Conservative tourism spokesman Murdo Fraser said: "I'm glad the Homecoming project was a success this time around.
"What's crucial now is building on this to ensure future events are equally beneficial to Scotland's economy.
"The tourism sector is key so work has to begin now to make sure this wasn't a one-off windfall."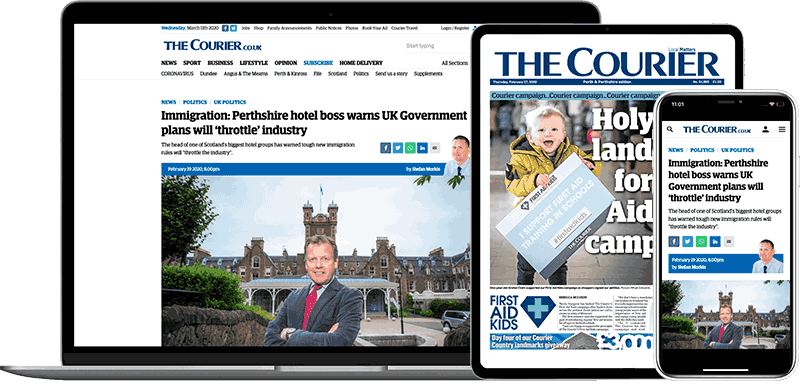 Help support quality local journalism … become a digital subscriber to The Courier
For as little as £5.99 a month you can access all of our content, including Premium articles.
Subscribe