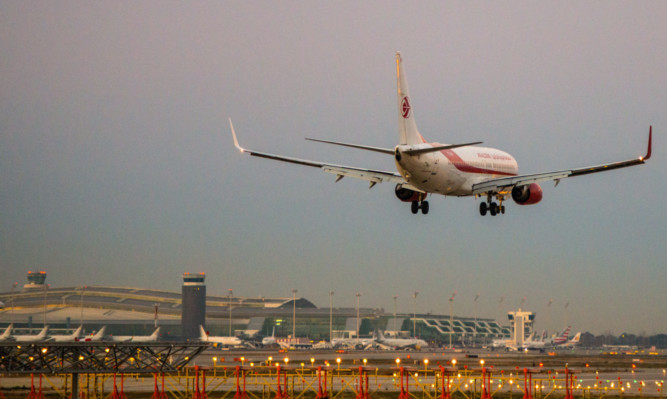 Cutting the tax paid by air travellers in half could boost Scotland's economy by £1 billion by 2020 and create almost 4,000 new jobs, a report has suggested.
Research for Edinburgh Airport looked at the impact of cutting air passenger duty (APD) by 50% – something the Scottish Government had planned to do if the country had voted for independence.
With powers over APD now to be devolved to Holyrood following on from the Smith Commission on further devolution, bosses at the airport have called on the Government to set out a timetable for reducing the levy.
Cutting APD in half would result in 700,000 more passengers coming through Scotland's airports in the first year, rising to about 900,000 after five years, the research found.
It said: "Although there is some variation in the extent to which different airports benefit, all the main Scottish airports would receive a boost from the reduction in APD."
The report also found a 50% reduction "might support around 3,800 additional jobs and £200 million per annum in GVA (gross value added) by 2020".
It went on to state that over the five-year period to 2020 "reducing APD by 50% would result in total discounted additional GVA of around £1 billion".
Edinburgh Airport chief executive Gordon Dewar said: "We've long argued that APD is a tax on Scotland's ability to compete with European airports of our size and our economy is footing the bill in lost jobs and lost opportunities.
"It's also damaging the ability for our passengers to travel and to take advantage of the amazing connectivity we have from Edinburgh."
Passengers flying from Scottish airports could pay an estimated £232 million in APD if the charge is not reduced, though a 50% reduction in the rate would see this fall to about £120 million.
Mr Dewar said: "Our report shows that the economic benefit of a reduction will outweigh any lost tax revenues.
"It's therefore reasonable for passengers, airlines and the tourism industry to have some certainty on when this regressive tax will be reduced, and to know whether it will eventually be scrapped."
A UK Government spokesman said: "This is a good example of the choices the further devolution of powers is giving the Scottish Parliament.
"The ability to change the levels of air passenger duty will lie entirely with the Scottish Government while also being responsible for the loss or gain of revenue that results.
"That means financial accountability in decision-making in this area in Scotland.
"The UK Government, like Edinburgh Airport, look forward to seeing their detailed plans in due course."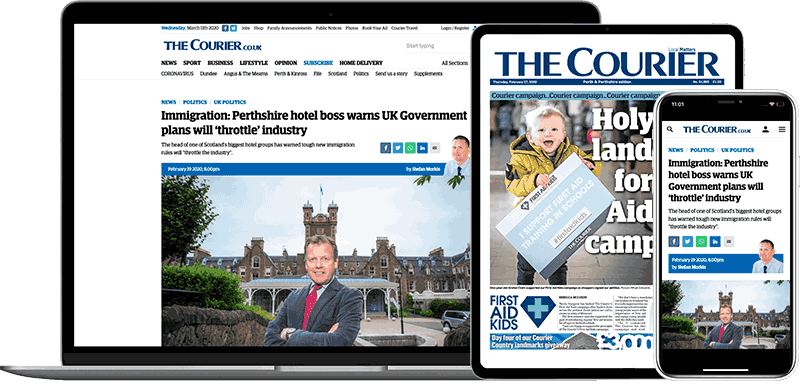 Help support quality local journalism … become a digital subscriber to The Courier
For as little as £5.99 a month you can access all of our content, including Premium articles.
Subscribe