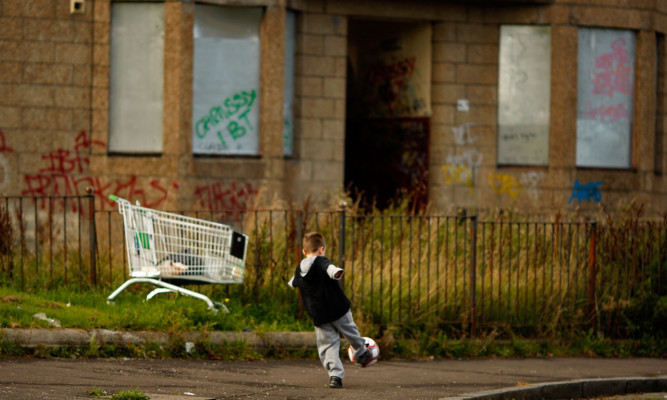 Scottish Christian charities are to join forces as part of a national initiative to support local communities more effectively and tackle poverty.
Bethany Christian Trust, Glasgow City Mission, Blythswood Care, The Cinnamon Network, Redeeming Our Communities and Care for Scotland have joined the Evangelical Alliance in setting up Serve Scotland, an umbrella group to bring together the Christian voluntary sector in Scotland at both a local and national level.
Serve Scotland will be the first point of contact for local authorities, MSPs, civil servants and the media looking to establish effective community partnership with churches across Scotland.
The initiative is based on the successful Gweini model in Wales and local pilot groups have now been launched in Glasgow, Dundee and the Highlands. Plans are also in place to establish local networks in the Western Isles and Edinburgh.
Fred Drummond, chair of the Serve board and national director of Evangelical Alliance Scotland, said: "At a time of increased public sector budget cuts there has never been a more important time for churches to be effectively serving their local communities.
"There is already a huge amount of good work being done across Scotland from local lunch clubs to night shelters, food banks and street pastors, but too often this is disjointed and there is no forum for people to share their work and see where the gaps are in our towns and cities.
"Additionally local authorities often have no idea who to speak to when they want to connect with the local church in their area.
"Serve Scotland addresses both of these problems and we believe it will be a significant tool in supporting communities and tackling poverty in Scotland."
Grant Campbell, chief executive of Glasgow City Mission, said: "Serve Scotland is ready to empower and inspire the Christian family to engage broken communities in significant ways, bringing tangible hope to those combating a poverty of resources, relationships and aspiration.
"Glasgow City Mission is honoured to partner with other like-minded Christian organisations and churches to share resources and expertise in order that we might see real breakthroughs for people struggling in our nation."