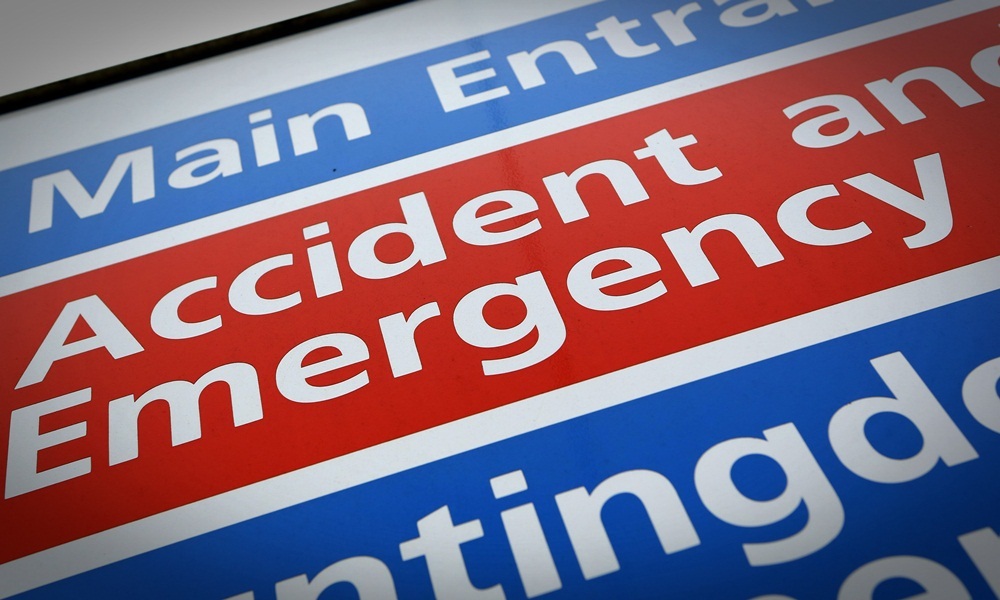 Scotland's hospitals are still failing to meet a key waiting-times target even though new figures show nine out ten patients in accident and emergency (A&E) are seen within four hours.
A total of 90.1% of all patients were dealt with in the timescale, Scottish Government statistics revealed.
Ministers said that compared favourably to the performance south of the border, with hospitals in England treating 89% of patients within the four-hour target.
Performance in Scotland's 32 A&E departments has also increased from two weeks ago, when Holyrood ministers began to provide weekly updates on the situation. Then, 86.1% of patients were seen in four hours.
The Scottish Government has set an interim target of having 95% of patients in A&E dealt with in four hours, with the ambition of then increasing this to 98%.
A total of 24,715 patients attended at Scotland's 32 A&E departments in the week ending Sunday March 8, the latest figures revealed.
Of these, 229 people (0.9%) had to wait more than eight hours to be admitted, transferred or discharged – a drop of 60% on the previous week – while 18 (0.1%) had to wait more than 12 hours.
At the Royal Alexandra Hospital in Paisley, the number of patients seen within the target time has increased from 75% in the week ending February 22 to 88.2% in the week ending March 8.
Health Secretary Shona Robison welcomed the improvement and said: "Scotland's core A&E sites are seeing, treating and either discharging or admitting nine out of 10 people within four hours.
"This improving performance is an encouraging sign that, backed up by Government support, health boards are recovering from a challenging winter. There have also been substantial reductions in long waits in the last week.
"That is thanks to staff in Scotland's NHS, who are doing a fantastic job to treat people as quickly as possible."
But she added: "Despite this progress, however, there are still considerable improvements to be made to benefit patients.
"We are continuing to see the effects of the winter, which has brought an increase in attendances and admissions, as well as more severe flu-related illnesses and people with complex illnesses.
"The key point for boards is now to sustain the improved position and focus on moving towards meeting our world-leading, stringent targets.
"It is also encouraging that health boards such as NHS Greater Glasgow & Clyde, NHS Lanarkshire and NHS Ayrshire & Arran, which have been experiencing challenges, are continuing to improve, with all three boards seeing more people within four hours during the week ending March 8.
"Of course, more still needs to be done. Earlier this month we confirmed our continued support to areas experiencing challenges.
"This included committing £5 million from the £31.5 million Performance Fund to support improvement across NHS Greater Glasgow & Clyde to relieve pressure at the front door of the hospital.
"We also expanded the role of the A&E performance support team, put into the Royal Alexandra Hospital in Paisley in January, to support the Western Infirmary by building on lessons learned in Paisley and sharing good practice across all NHS Greater Glasgow & Clyde sites."
Liberal Democrat health spokesman Jim Hume said: "The steady improvement against A&E waiting times in Scotland's hospitals show why this weekly reporting is important but it remains that the interim A&E waiting time target is still not being achieved.
"Too often the SNP Government relies on the goodwill of NHS staff, who have had to carry the service whilst the SNP has taken its eye off the ball.
"Scottish Liberal Democrats continue to call on the SNP Government to properly fund the NHS. This is what's needed to build a fairer society."