 The financial cost of the floods that have wrought havoc across swathes of Scotland could be as high as £700 million.
Analysis by accountants PwC have put the cumulated economic losses from storms Desmond, Eva and Frank at between £350m and £700m north of the Border with UK wide losses at in excess of £2billion.
Mohammad Khan of PwC said many small businesses were not covered for flood damage, and they will be exposed to the impact of further damage.
Those that weren't insured are facing average repair bills of between £35,000 and £100,000, not including the cost of replacing damaged stock.
Colleague Martin Cowie said: "With more rain forecast in January, it appears there is little relief in sight for many Scottish businesses and households."
This would especially be the case in the north of Scotland, Perthshire and Dumnfries & Galloway where the impact from Storms Desmond, Eva and Frank were keenly felt.
He feared that continued disruption could push some businesses over the edge.
For more on this story, see Thursday's Courier or try our digital edition.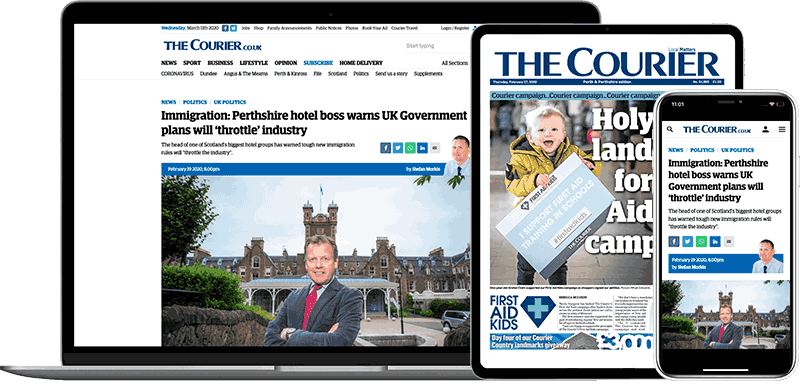 Help support quality local journalism … become a digital subscriber to The Courier
For as little as £5.99 a month you can access all of our content, including Premium articles.
Subscribe