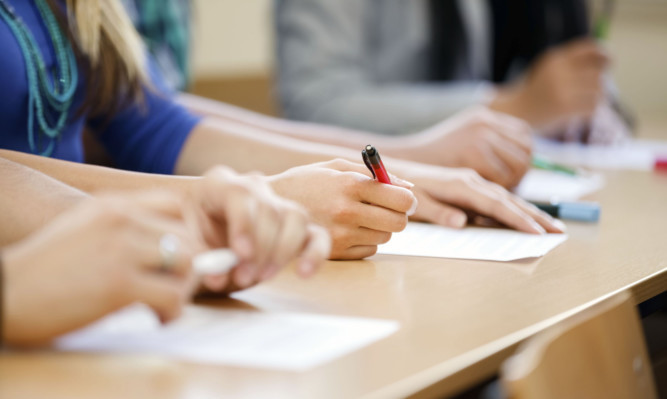 Scottish pupils have set a new record for Higher passes this year.
There were 156,000 passes 5.5% more than in 2014 with certificates being delivered this morning to more than 140,000 pupils across Scotland.
Around 9,000 people in Fife will receive their results today, more than 7,000 in Dundee and Angus and another 4,000 in Perth and Kinross.
Across Scotland 142,862 candidates will receive their results for qualifications including Highers, Nationals and new Highers, which were introduced this year.
Last week The Courier revealed that a rising number of subjects are being passed at Higher level even though candidates have answered more than half the paper incorrectly.
Figures released by the Scottish Qualifications Authority yesterday show attainment is rising in a number of subjects, with Higher English passes up 17.7% to 27,902 and modern languages passes up 15.2% to 7,419.
Pupils across Scotland reacted angrily to this year's Higher maths paper, claiming it was too difficult and featured questions not covered during lessons.
However, the pass rate was more than 73.1%, marginally higher than last year's 72.1%.
A total of 107,295 pupils sat new Highers, with a pass rate of 79.2%.
A further 92,555 pupils sat the existing Highers, recording a pass rate of 76.7%, slightly down on 2014's 77.1%.
Scottish Government Education and Lifelong Learning Secretary Angela Constance said: "This is another strong performance by Scotland's young people.
"They have worked hard, and I congratulate each and every one of them, as well as the families and carers, and teachers and lecturers who have provided support.
"Scotland has seen record numbers of Higher and Advanced Higher passes. Students are performing particularly well in English and in modern languages.
"Despite concerns about the new Higher maths exam, it's clear that the system worked, that candidates have been treated fairly and that standards have been maintained. The checks and balances in place ensure that students who would have gained a particular grade in a qualification in any previous year will still have done so at the same grade this year.
"This year we have already seen a record percentage of school leavers in employment, education or training.
"Today's figures show that qualifications recognising life and work skills such as Awards, National Certificates and National Progression Awards are up a massive 22.8%. This is very encouraging, as we support schools to do more to prepare our young people for the world of work."
Scottish Liberal Democrat education spokesman Liam McArthur said pupils had achieved their results in spite of recent education reforms.
He said: "All the candidates receiving their results today should be congratulated for their hard work, along with the teachers and family members who have supported them over the years.
"But with real concerns over the manner in which Curriculum for Excellence has been rolled out, some would say that these results have been achieved despite the Government's approach to curriculum reform, not because of it.
"Teachers, parents and pupils alike have raised concerns over the manner in which the new exams have been rolled out over recent years."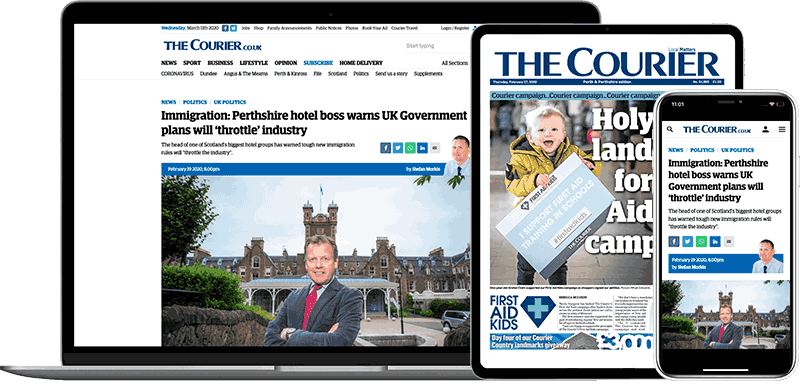 Help support quality local journalism … become a digital subscriber to The Courier
For as little as £5.99 a month you can access all of our content, including Premium articles.
Subscribe