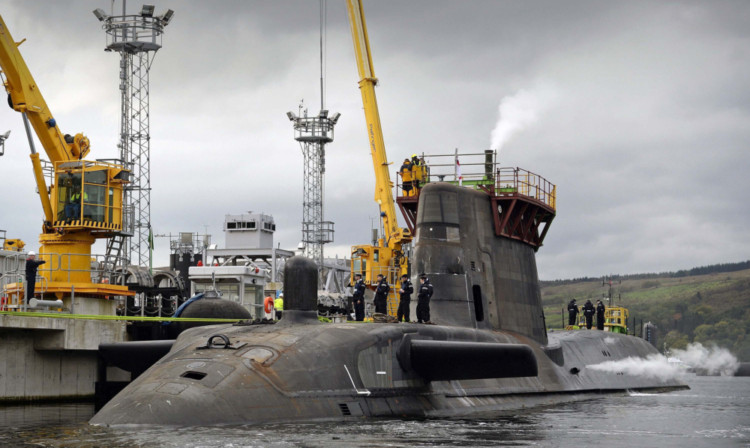 The Royal Navy has successfully trialled a new state-of-the-art floating jetty at its submarine base on the Clyde.
The Valiant Jetty is designed to move with the tide and will be used to berth nuclear subs at Faslane. A Trafalgar-class sub was berthed on Saturday, followed on Monday by one of the Navy's new Astute-class subs.
The 200m-long jetty is vital to operations at HM Naval Base Clyde, according to the Navy.
Commander Nick King said: "The Valiant Jetty is world class: the most modern facility for berthing nuclear submarines in the world.
"Previous submarine berths were static whereas the Valiant Jetty moves with the tide. This provides a huge advantage to the submarines alongside as there is no longer the regular need to adjust lines and cables with tidal movement. Both vessel and jetty move together which means a much neater, efficient and safer layout.
"The Valiant Jetty is already attracting the attention of navies around the world who are looking to utilise the technology for berthing their own submarines."
The 44,000-tonne jetty has six berths and is designed to serve the Navy for the next 50 years.