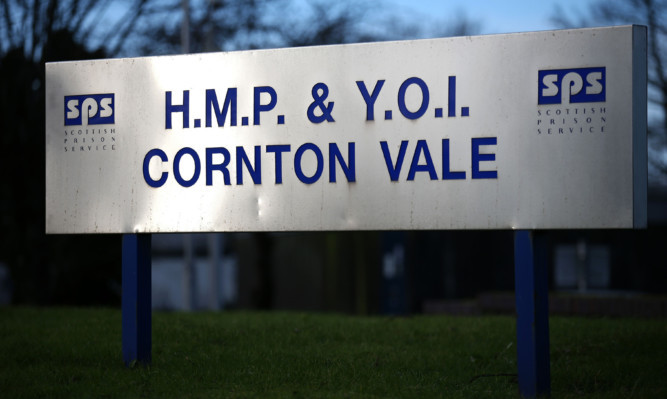 Poor night-time access to toilets at Scotland's only women's prison has been branded a "significant breach" of human dignity, with inspectors revealing inmates can have to wait more than an hour to be allowed into the facilities.
Almost half the prisoners in Cornton Vale, Stirling, had to rely on the "antiquated night sanitation system" when locked in their cells at night, leaving them without direct access to a toilet, HM Inspectorate of Prisons for Scotland found.
Problems accessing the toilets at certain periods were among the 32 weaknesses identified in the report – although it said "significant progress" has been made at the prison since 2009 and that "Cornton Vale is no longer in a state of crisis".
The jail, which typically houses between 200 and 230 women, is being closed from this summer, with inmates transferred to HMP Polmont to allow for preparatory work on a new facility to begin.
In September last year, inspectors discovered there were 357 cases where prisoners had to wait between six and 10 minutes to go to the toilet, adding that in a "small number of situations, records showed that prisoners had to wait for over an hour to get access to the toilet".
The report branded this "completely unacceptable", and said: "The situation where half the population did not have independent access to toilets during periods of 'lock up' was possibly the most significant breach of someone's human dignity."
Inspectors said they received "numerous accounts about the distress and discomfort" this could cause, with some inmates reporting staff had told them "to 'pee in the sink' when they had not been able to get access to a toilet quickly enough".
The report said: "Almost half of the prison population did not have direct access to toilet facilities. This created serious problems and as a consequence many prisoners felt degraded. The arrangements for sanitation were no longer appropriate and the situation needs to be remedied immediately."
The inspectors' report also raised concerns that "staff systematically discouraged prisoners from submitting complaints", saying many prisoners lacked confidence in the complaints system and a "small but not insignificant minority of prisoners stated they had suffered repercussions as a result of raising their complaint".
There were numerous complaints from inmates about the "old and thin" mattresses on the beds, the report revealed.
In addition, it said the range of employment opportunities for women in the jail was "insufficient", and the handling of sharp items, such as razors, was described as "poor" with inspectors saying boxes for disposing of such items were unlabelled and not closed.
HM Chief Inspector of Prisons David Strang said: "I look forward to seeing the action plan produced by HMP & YOI Cornton Vale in response to this report, which I hope will lead to improvements within the prison."
A Scottish Prison Service (SPS) spokeswoman said the announcement last week that the prison would start being shut down from this summer "means that what has been described by the Chief Inspector in terms of night sanitation arrangements will no longer be an issue".
The SPS welcomed the report, which said "Cornton Vale is a safe prison and treats prisoners well" and described the relationship between inmates and staff as "positive and professional".
The spokeswoman said: "SPS is pleased to note that a number of areas of good practice have been identified, particularly in relation to family contact, where opportunities are available to women to maintain meaningful contact with their children and their family.
"SPS is rolling out a training package on handling, managing and responding to complaints to staff and management at HMP & YOI Cornton Vale. This training will ensure that staff continue to fully support women throughout the complaints process."
Labour justice spokesman Graeme Pearson said: "It is hard to believe that in 21st-century Scotland, half of the prisoners at Cornton Vale have no direct access to toilet facilities and are encouraged to use wash hand basins as toilets.
"The SNP shout loud about a 'fair and just Scotland' and yet for four years they have known about this problem and delivered little in terms of a solution.
"If women are to be rehabilitated and encouraged to change their ways they must be treated with dignity and respect. SNP Justice Minister Michael Matheson should be ashamed of these findings."
Liberal Democrat justice spokeswoman Alison McInnes said: "It is to the SNP's shame that they have failed to end the Victorian conditions at Cornton Vale.
"The lack of appropriate bedding and description of women being left for up to an hour to go to the toilet at night could have come straight from another era. Six years after the first of a series of damning reports on the treatment of women offenders, it is appalling to learn women are still being told to go to the toilet in a sink."