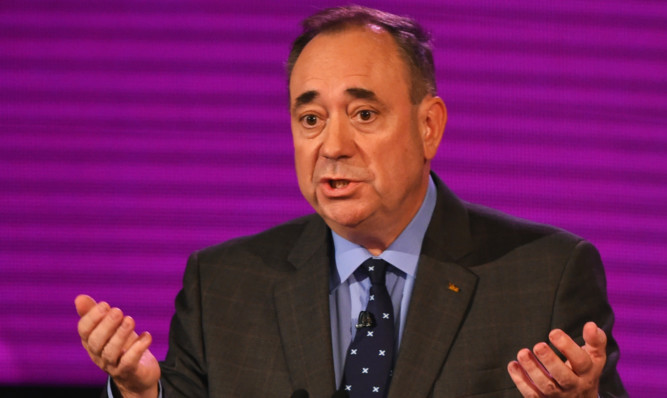 The simmering spat between Donald Trump and Alex Salmond could be reignited after the latter predicted the former will be "fired before he can be hired".
Writing exclusively in The Courier, the former First Minister branded pollsters' predictions that Trump could win the presidential race as "nuts".
Salmond is no fan of opinion polls it would seem, and delivers a withering assessment of their performance over the last year.
"2015 was the year when opinion pollsters bombed," he said.
"This makes political forecasting for 2016 all the trickier.
"If it had been up to the opinion polls then Ed Miliband would now be Prime Minister, Jeremy Corbyn would be an obscure back bencher and ex Prime Minister David Cameron would already be on the second draft of his autobiography.
"A little bit of thought and common sense is often better than a lot of measurement and quantitative analysis," Salmond continued.
"According to the polls Donald Trump is the runaway winner of the Republican nomination and by the same indicators has a good shot at becoming President of the United States."
Salmond and Trump are not the best of friends these days, and the former First Minister does not hold back in his assessment of Trump's chances.
"My guts tell me this (predictions Trump will win) is nuts," he said.
"Instead I think Hillary Clinton will become the 44th ,and the first female, President of these United States by the year end.
"'The Donald' won't even be the Republican candidate.
"I reckon Trump will be fired by his party even before he can be hired by the people.
"Many people over here think that voters over there are completely daft. No doubt some are but not enough to let "The Donald" become President."
* Don't miss Alex Salmond's full column, exclusively in Monday's Courier and also available as a digital edition.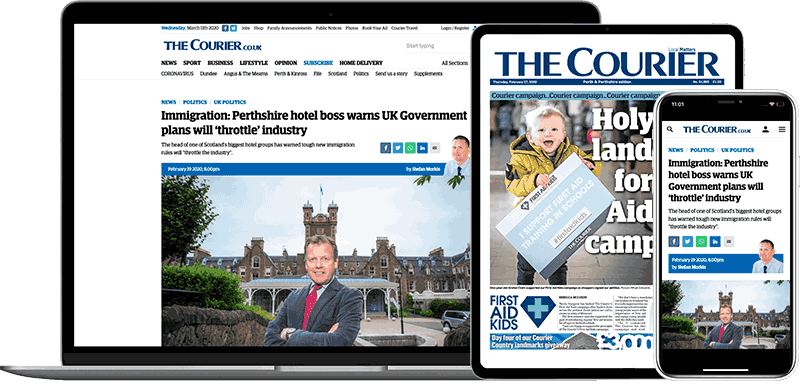 Help support quality local journalism … become a digital subscriber to The Courier
For as little as £5.99 a month you can access all of our content, including Premium articles.
Subscribe