The Scottish Government has "no current plans" to recognise the achievements of David Bowie following his death from cancer, Culture Secretary Fiona Hyslop has said.
The legendary rock star died earlier this month, with Ms Hyslop hailing him as an "icon of the modern world".
She told MSPs at Holyrood the London-born singer had "numerous connections to Scotland".
When asked by Labour MSP and Bowie fan Claudia Beamish if there were any plans to mark the contribution he made to the "cultural life of Scotland and beyond", the Culture Secretary said there were not.
Ms Beamish said Bowie symbolised "a visionary approach to life which inspired so many across generations and helped give confidence to those who were afraid of change".
She also argued the star – who intervened in the 2014 independence referendum with the statement "Scotland, stay with us" – had "opened up opportunities to explore our own identities and have the courage to constantly reinvent ourselves".
Ms Hyslop told MSPs: "The Scottish Government has no current plans to recognise the cultural contribution of David Bowie, although we are aware that there are numerous connections to Scotland.
"As a great artist David Bowie sought to challenge and change perceptions, and made great music, drama and visual arts. His influence in changing the world for the LGBT community was enormous."
She added that "one of the most immediate responses which captured that combined sense of loss and appreciation was the organist at the Kelvingrove Museum playing Life on Mars, which was seen by millions on the internet.".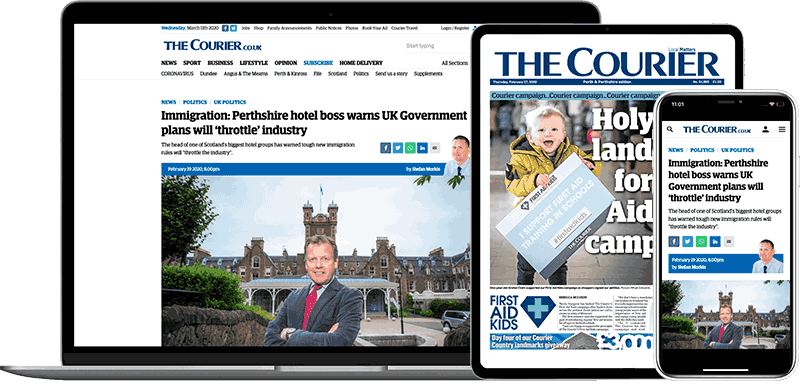 Help support quality local journalism … become a digital subscriber to The Courier
For as little as £5.99 a month you can access all of our content, including Premium articles.
Subscribe