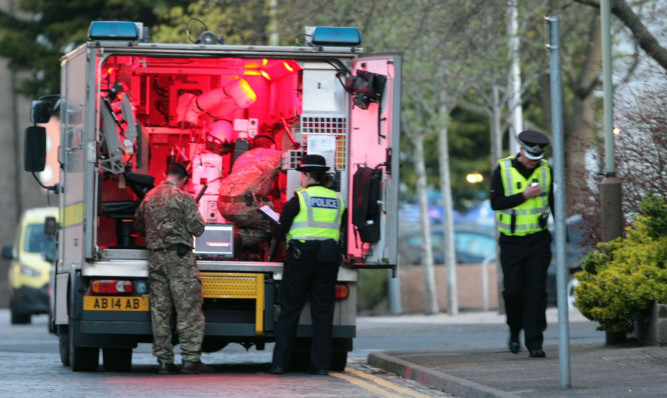 A home-made nail bomb was among the scores of potentially deadly items army bomb disposal experts were called to deal with across Tayside and Fife last year, it has emerged.
New figures have revealed that specialist Ministry of Defence (MoD) personnel were called out on 265 occasions across Scotland in a 14-month period to make safe a variety of objects.
Some turned out to be harmless, including a makeshift wart removal tool and a Jiffy bag filled with paperwork, but others could have had far more serious consequences.
Indeed, by far the most significant was a cache of explosives found at a holiday park near Pitlochry one of 31 call-outs in Courier Country alone between February 2014 and April 2015.
On that occasion in February, more than 40 people had to be evacuated from chalets at Logierait following a bomb threat, and experts found an improvised explosive device (IED), a pipe bomb containing nails, a grenade and other bomb making equipment.
A Falkirk man subsequently appeared in court in connection with the find.
Details of call-outs across Scotland, obtained by The Courier via a freedom of information request, provide a snapshot of just how dangerous a job bomb disposal is and how communities can suddenly be exposed to serious risk if an explosive is found.
An MoD spokesperson said: "11 Explosive Ordinance Disposal Regiment, Royal Logistic Corps is the lead unit within the UK providing explosive ordnance disposal and specialist search and disposal of legacy World War Two air-dropped weapons.
"All the army's defence explosive disposal operators are highly trained to ensure that any potential explosive devices are dealt with in a safe manner, ensuring the safety of the general public at all times."
Call-outs across Scotland ranged from unexploded grenades, mines, shells, mortars and other ammunition to potentially hazardous chemicals, fireworks and other pyrotechnics.
Dundee was visited nine times by bomb disposal squads, mostly to deal with small-arms ammunition although two grenades were found in the city in April.
Two 1kg German bombs were found in Cupar last June and subsequently disposed of, while a similar-sized incendiary was found in Dunfermline in March 2014 and destroyed in situ.
In the same month, five grenades had to be destroyed on site at a location in Montrose, while a grenade found in the small Perthshire village of Balbeggie was blown up last September.
Elsewhere, four improvised explosive devices, various chemicals, bomb- making equipment and literature were found at addresses in Edinburgh on separate occasions in April 2014, while a Rapier surface-to-air missile was disposed of on the Isle of South Uist in February.
The discovery of an anti-tank mine also forced the closure of a beach in Newburgh, Aberdeenshire, in April.
False alarms included a novelty bike lock in Edinburgh in March, an envelope full of paper in Stirling last June, and what the MoD described as an "improvised wart removal tool" in Aberdeen last July.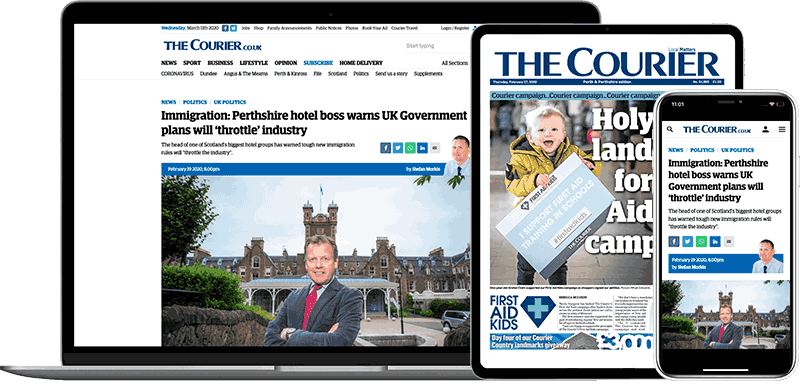 Help support quality local journalism … become a digital subscriber to The Courier
For as little as £5.99 a month you can access all of our content, including Premium articles.
Subscribe