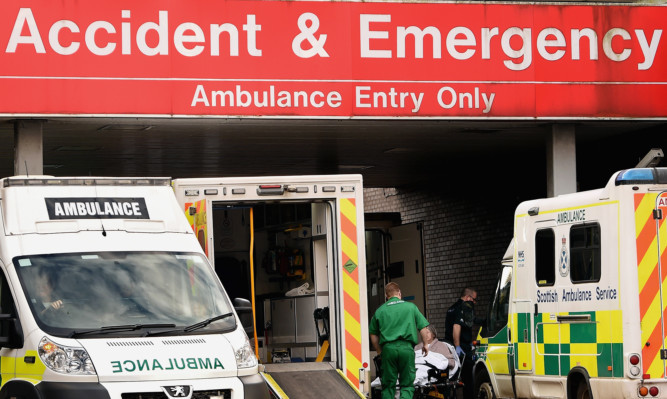 NHS Tayside is one of only four health boards to meet a key A&E waiting times target.
The health secretary said hospitals have been dealing with "high levels of demand" in accident and emergency departments as new figures showed 10 of Scotland's 14 boards failed to meet the required level.
Shona Robison stressed performance in A&E units is an "improving picture", with waiting times figures better than last year and also better than elsewhere in the UK.
Latest figures showed that in the week ending February 14, 90% of the 25,155 A&E patients were seen and subsequently admitted, transferred or discharged within four hours – below the Scottish Government's interim target of 95%.
Seventeen of the 30 hospitals where performance is monitored missed the target, with just over a fifth of patients at Edinburgh Royal Infirmary having to wait more than four hours.
The hospital treated 79.7% of A&E patients within that time, with the flagship Queen Elizabeth University Hospital in Glasgow recording the next-worst performance, with 80.5% of people seen in four hours.
Of the 14 regional health boards, only four – Tayside, Highland, Orkney and Western Isles – achieved the interim target.
Ms Robison said: "Today's figures reflect a busy and demanding time for our NHS, as we would expect at this time of year.
"I want to thank the dedicated staff working across our health service to deliver care and ensure this winter's A&E performance has seen a real improvement on last year.
"Of course, we know that in winter A&E performance can fluctuate from week to week and also from hospital to hospital as pressure on the service increases.
"That was particularly the case with these figures, where several sites dealt with high levels of demand.
"We have been clear with health boards that they need to quickly recover from any dips in performance and we are working closely with them to make that happen."
Ms Robison stressed the figures "need to be seen in the context of an improving picture on A&E performance", adding "nationally, our core accident-and-emergency waiting times have also been better than elsewhere in the UK for the last ten months of published data from March to December 2015".
Liberal Democrat health spokesman Jim Hume said: "This is the worst weekly performance we have seen in a year since these statistics were first published.
"With just four health boards reaching the 95% target, it is clear that ministers need to look again at the level of support that they can offer doctors and nurses on the coal face.
"They are working tirelessly to give people the high-quality care they need. It is time that SNP ministers stepped up and gave them the same level of support that they offer their patients."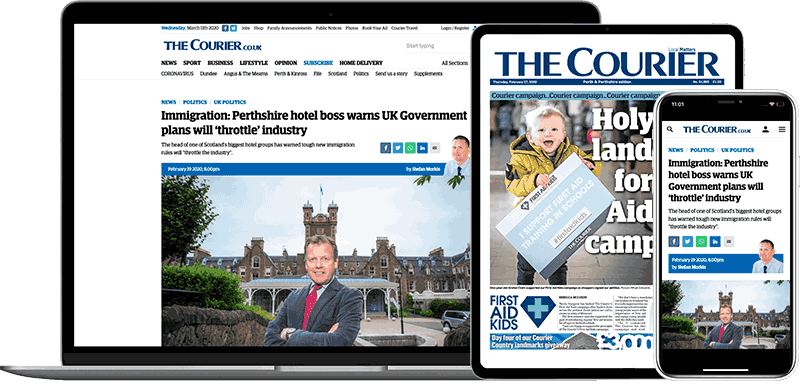 Help support quality local journalism … become a digital subscriber to The Courier
For as little as £5.99 a month you can access all of our content, including Premium articles.
Subscribe