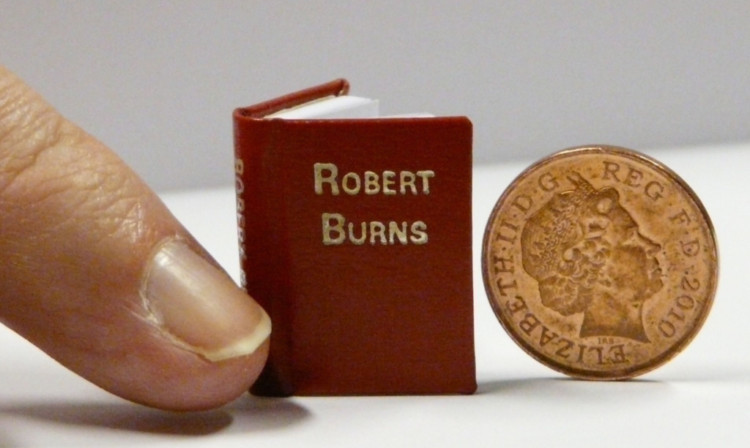 A book no bigger than a grain of rice is going on display in an exhibition celebrating a fascination with miniature books.
The 0.9mm Old King Cole, which once held the record as the smallest book in the world, will be on show at National Library of Scotland (NLS) in Edinburgh.
Published in 1985 by Gleniffer Press in Paisley, it will appear alongside around 90 other miniature books in the display that opens on Thursday.
Curators said miniature books contain all the features found in ordinary-sized books and that great skill is needed to produce the tiny versions.
"Many are works of art or miracles of technology and are highly collectible," said NLS's James Mitchell.
"This display celebrates the miniature book and the worldwide contribution Scotland has made to this highly skilled form of publishing," said Mr Mitchell.
"There are many delightful examples on display and we hope visitors to the library will enjoy seeing them."
Miniature Books In Scotland is on until November 17 and entry is free.