 The independence referendum has left most business "unfazed", with the vast majority reporting no substantive impact on their operations, a poll has found.
The British Chambers of Commerce (BCC) asked more than 2,000 companies last month what impact the referendum next year has had on their business.
Nine-tenths of the companies said the referendum "has had no substantive impact on their business to date".
The chamber said the figure was "remarkably consistent", whether businesses were asked about orders and sales, employment intentions, or investment in plant and premises.
Some 14% of companies reporting no impact said that they do not have enough information on the referendum, and 17% said it was "too early to tell" whether the referendum would affect their business.
Of those reporting no impact, some 68% reported that the majority of their trade was from outside Scotland.
One in 20 businesses surveyed UK-wide (5.3%) reported that the referendum has had negative impacts thus far, and a further one out of 100 (1.3%) survey respondents reported positive impacts.
Of the small minority of UK companies surveyed reporting referendum-related impacts to date, the study shows that these are more pronounced on companies' Scottish operations.
John Longworth, director general of the British Chambers of Commerce, said: "One year before Scotland goes to the polls, our business survey shows that the Scottish independence referendum has left most businesses unfazed."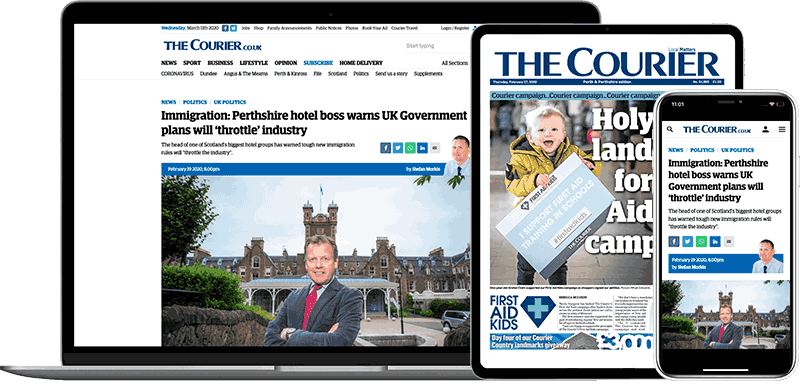 Help support quality local journalism … become a digital subscriber to The Courier
For as little as £5.99 a month you can access all of our content, including Premium articles.
Subscribe