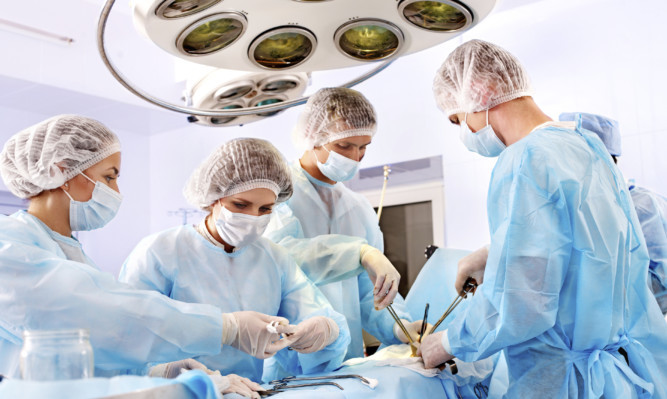 Surgeons will have to perform nearly double the number of elective operations as the population gets older, the Scottish Government has said.
The surgeries, which include hip replacements and cataract procedures, are poised to rise from 54,000 a year to nearly 100,000 over the next 20 years.
Ninewells Hospital in Dundee will house one of six new state-of-the-art surgery centres to help meet that demand.
The number of elective operations those planned in advance rather than emergency procedures will go up from 54,000 to 76,000 a year by 2025, the Scottish Government predicts, before rising to just around 100,000 a year by 2035.
Health Secretary Shona Robison, the MSP for Dundee East, said: "The centres will allow people to be treated more quickly for planned surgery and the facilities will help the NHS meet increasing demand from a growing elderly population, taking pressure off unplanned and emergency treatment.
"Our NHS is going through a period of change as we prepare to meet the needs of this ageing population and increasing elective capacity is just one of the many ways in which we are responding to this change."
The standalone centre at Ninewells is expected to cost £40 million. The cost of building all six centres will be £200m, announced last month at the SNP conference in Aberdeen.