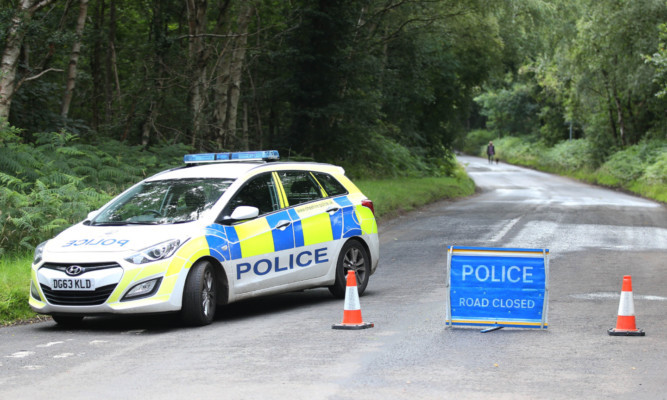 A total of 200 people were killed on Scotland's roads last year with most of Courier Country experiencing a rise in traffic tragedies.
The number of people who died in traffic incidents across the nation is 16% higher than 2013, according to official figures, despite advances in vehicle technology, infrastructure improvements and education campaigns.
Fatal road crashes doubled in Angus from three in 2013 to six last year, data published by Transport Scotland yesterday revealed.
Dundee's death toll fell from two to one, although there were rises in Perth and Kinross from 11 to 13 and Fife from 11 to 12.
The increases come after death and serious injury collisions have fallen significantly since the 1980s, partly due to improved safety features in vehicles.
In Angus it is the first time the number of road deaths has increased since 2007.
Road safety campaigner Jill Fotheringham said the number of serious collisions is a "problem that desperately needs addressing".
She has been calling for a flyover to replace the junction where the A937 meets the A90 Dundee to Aberdeen road at Laurencekirk, which has been described as one of Scotland's most dangerous junctions.
Jill told The Courier: "It has taken 11 years of campaigning and we are still waiting for a flyover at Laurencekirk, so pity help the rest of the north-east."
While road deaths increased in all parts of Courier Country apart from Dundee, serious injury collisions have fallen everywhere except Scotland's fourth largest city, where there was a rise from 37 to 41.
Nationally, the number of people seriously injured in road collisions rose by 2% to 1,699.
Transport Minister Derek Mackay said the figures show that while "some progress" is being made to reduce casualties on Scotland's roads "there is more work to do".
He added: "Every fatality is a tragedy for the families and lives affected.
"The increase in the number of people killed and seriously injured on our roads in 2014 is disappointing, but the number of overall casualties is at an all-time low and we can learn lessons from that as we move forward."
Scotland is "taking the lead" with the reduced drink-driving limit and the A9 average speed camera system, Mr Mackay said, adding that "significant investment" is being made to improve safety for cyclists and to encourage councils to introduce 20mph zones.