 A plane has made an emergency landing at an airport after reporting engine trouble.
The Eastern Airways aircraft returned to Aberdeen Airport shortly after taking off this morning bound for Wick.
The Jetstream 41 plane, which had five passengers and three crew on board, landed safely just before 10am.
Firefighters were on stand-by as the aircraft landed.
A spokesman for Eastern Airways said: "The captain operating flight T3 561 from Aberdeen to Wick returned to Aberdeen shortly after departure due to a problem relating to one of the aircraft's two engines.
"As a precautionary measure, the captain decided to shut down the affected engine.
"The Jetstream 41, with five passengers and three crew on board, landed safely at 9.56am.
"After vacating the runway, the aircraft taxied to its parking stand where passengers disembarked via the aircraft steps.
"As part of our procedures, we have launched an investigation.
"The passengers will be transferred onto another aircraft to take them to their destination.
"We apologise to passengers for the inconvenience, but the safety of our passengers and crew is paramount."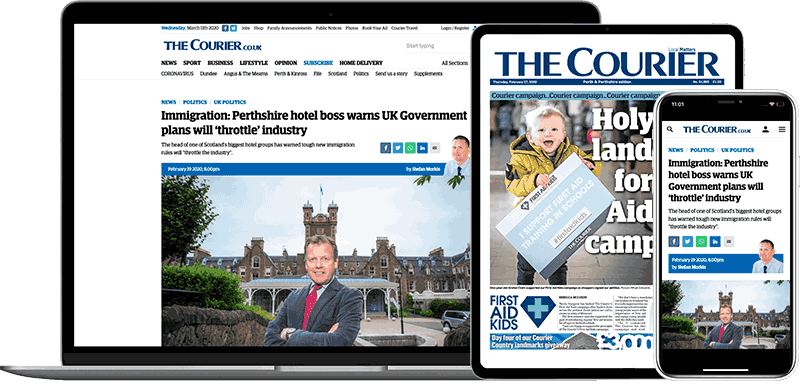 Help support quality local journalism … become a digital subscriber to The Courier
For as little as £5.99 a month you can access all of our content, including Premium articles.
Subscribe